It is the richest and most complex ecosystem on our planet. From ground to canopy, the tropical forest contains over half the world's biodiversity on less than 6% of the whole land mass. It is also one of the most endangered areas of the world, and there is a real danger that several species will become extinct in that verdant ocean before even being identified…
That luxuriance is whittled away a little each day. The deforestation of tropical jewels destroys an area the size of Greece each year. In Indonesia, an area the size of a football field is destroyed every 10 seconds, with the spread of palm oil plantations inexorably pushing back the last refuge of orangutans. In Central Africa, precious woods are over-exploited, often illegally. In Amazonia, soybean cultivation has become the leading cause of deforestation.
Through the pictures that he has taken in Brazil, Peru, Venezuela, Surinam, French Guyana, Madagascar, Congo, Rwanda, Australia, Papua New Guinea, Costa Rica, and Borneo, Gilles Martin speaks out for creatures in danger: butterflies, toucans, parrots, birds-of-paradise, poison-dart frogs, chameleons, snakes, geckos, great apes, etc., in a hymn of colours taken from an exuberant nature.
Tree frog
Agalychnis sp.
Costa Rica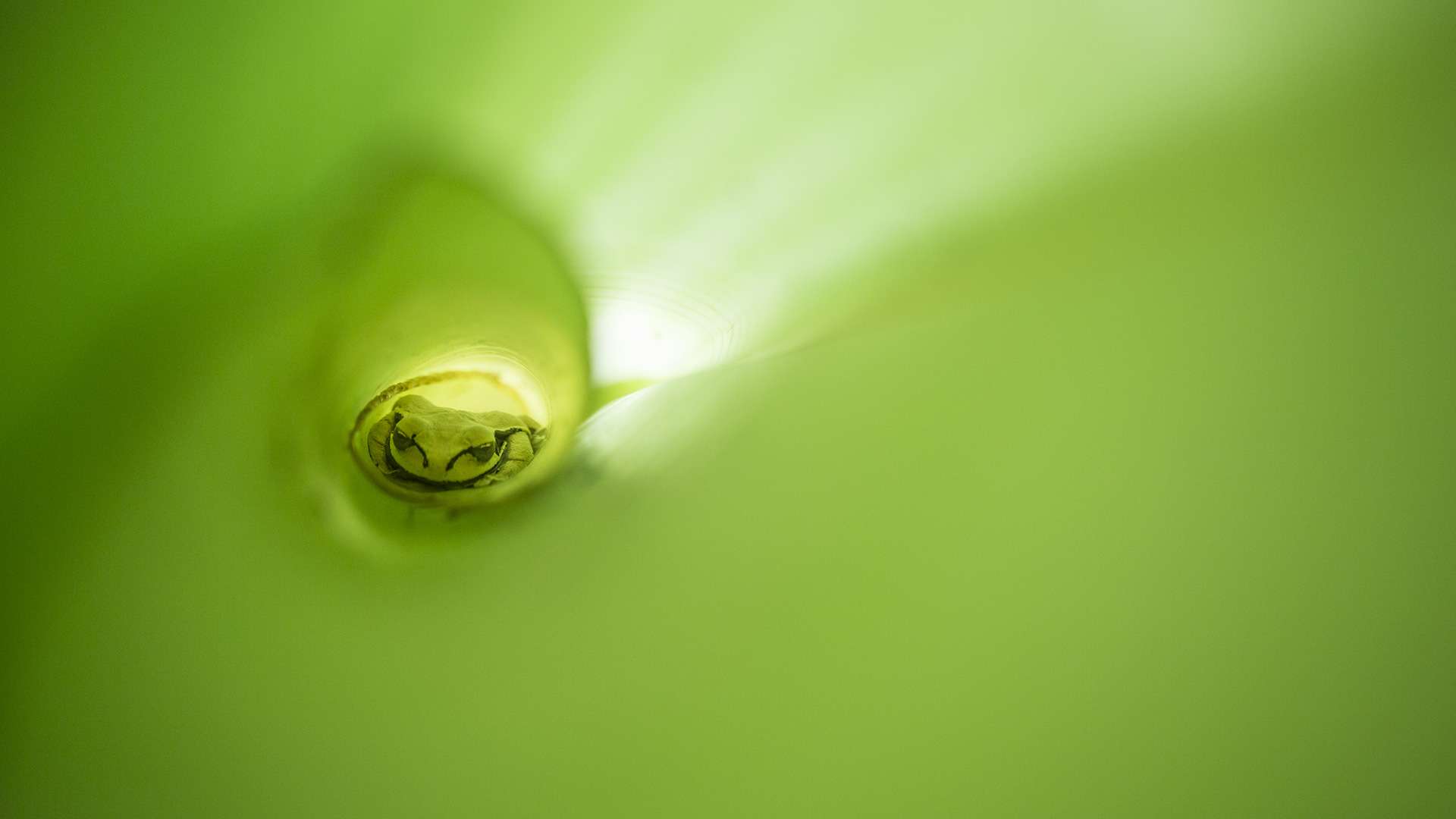 Green tree python
Morelia viridis
Australia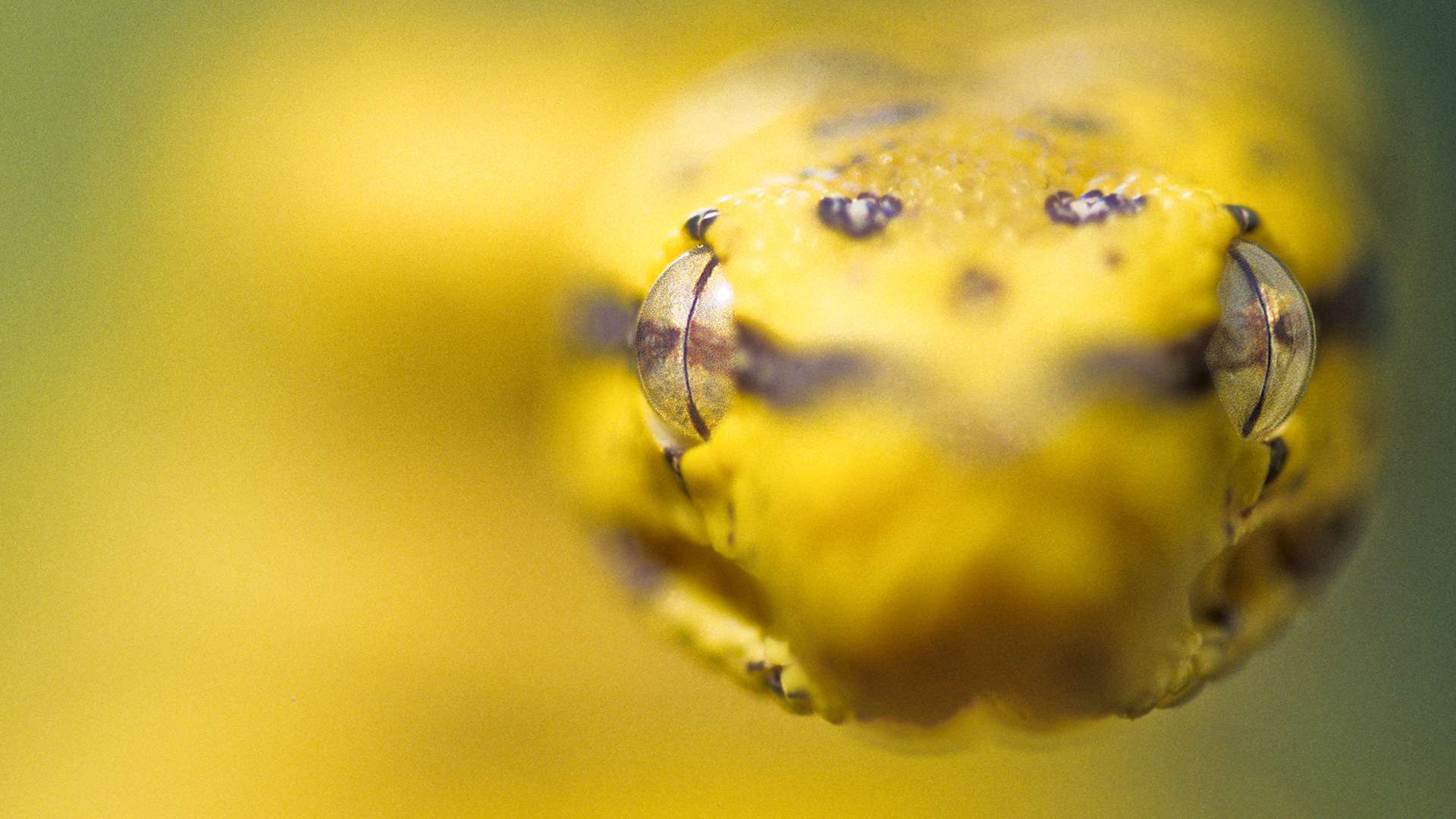 Grasshopper
Tettigoniidae sp.
Costa Rica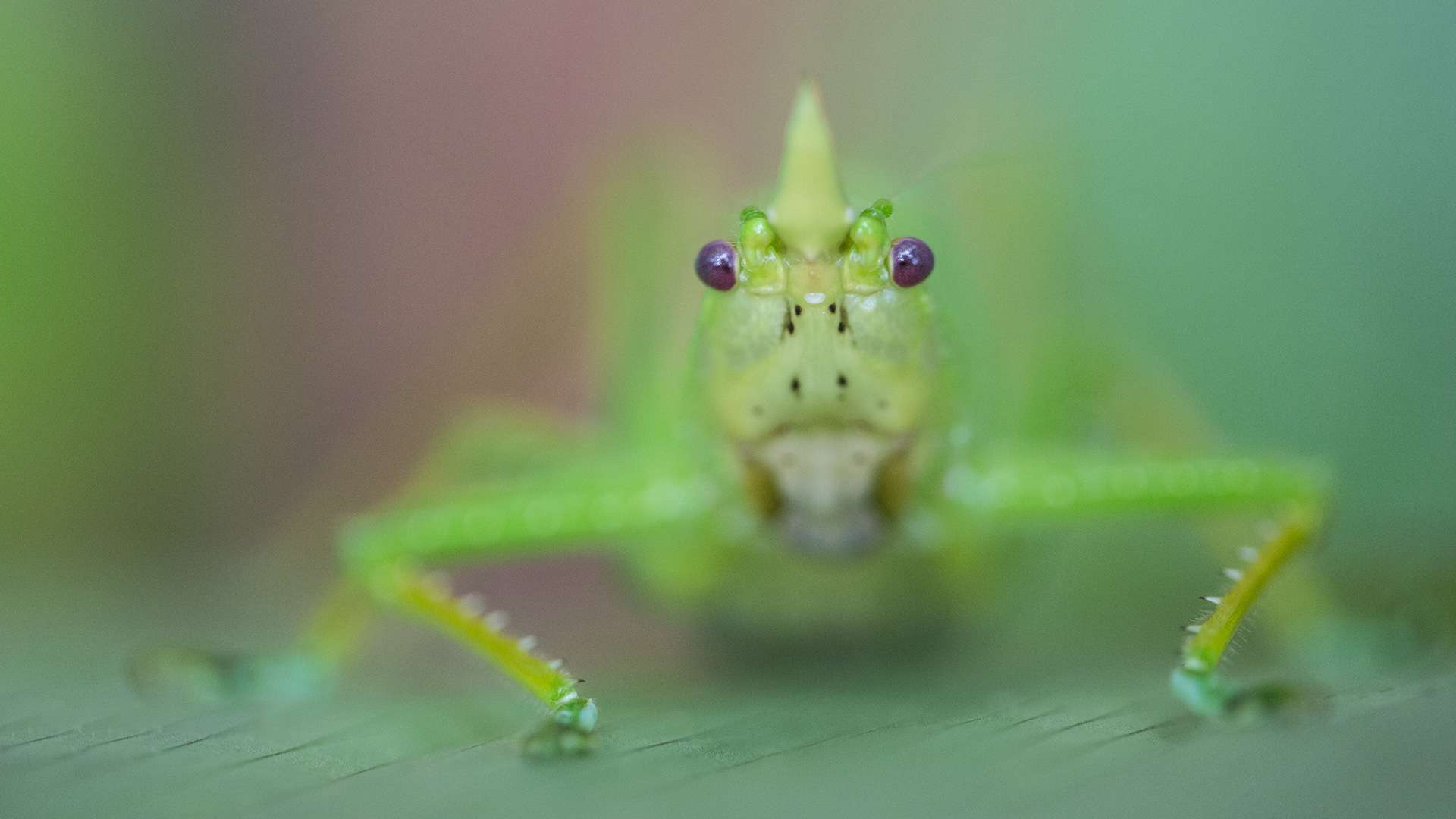 Orangutan
Pongo pygmaeus
Borneo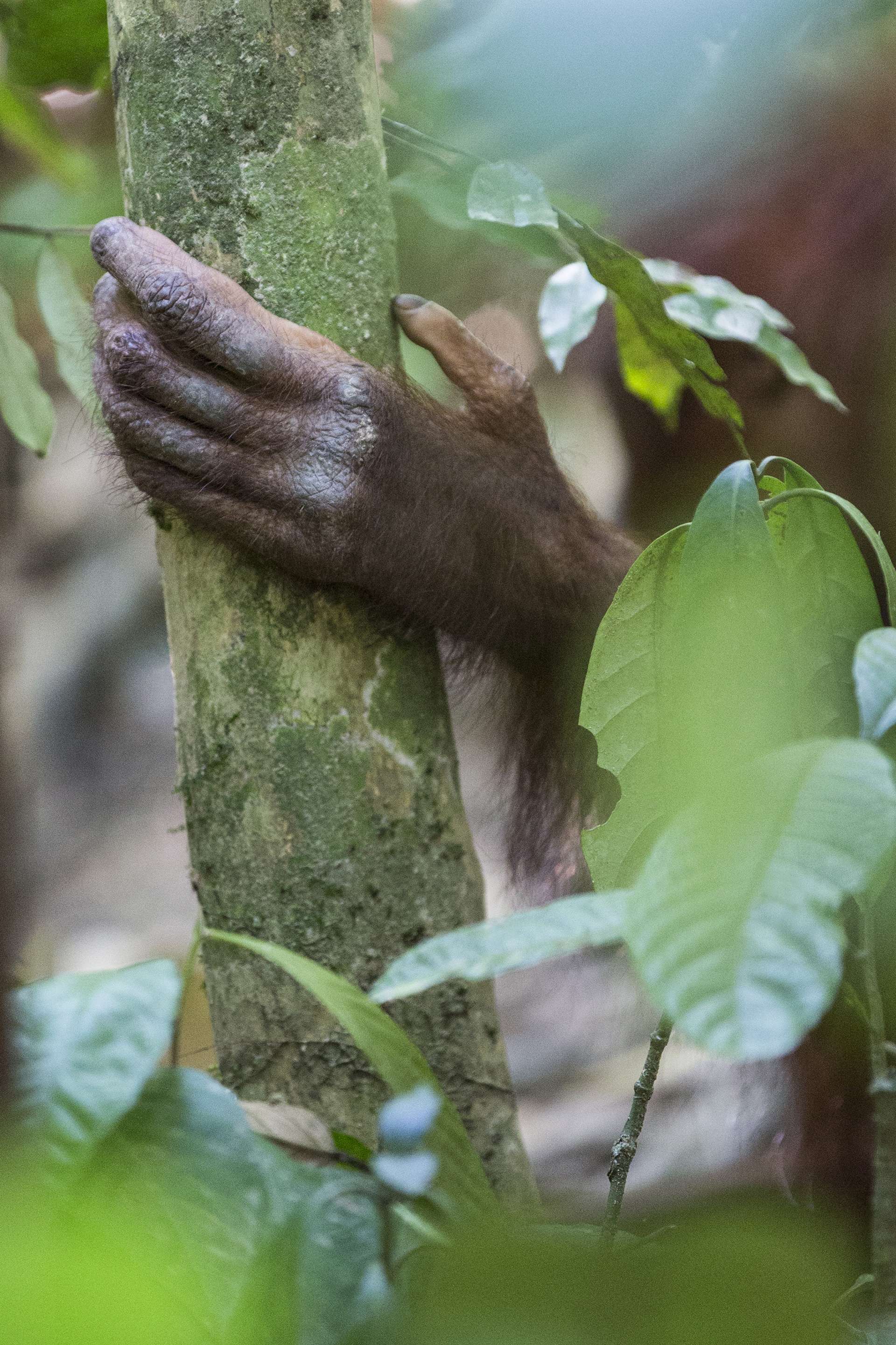 Orangutan
Pongo pygmaeus
Borneo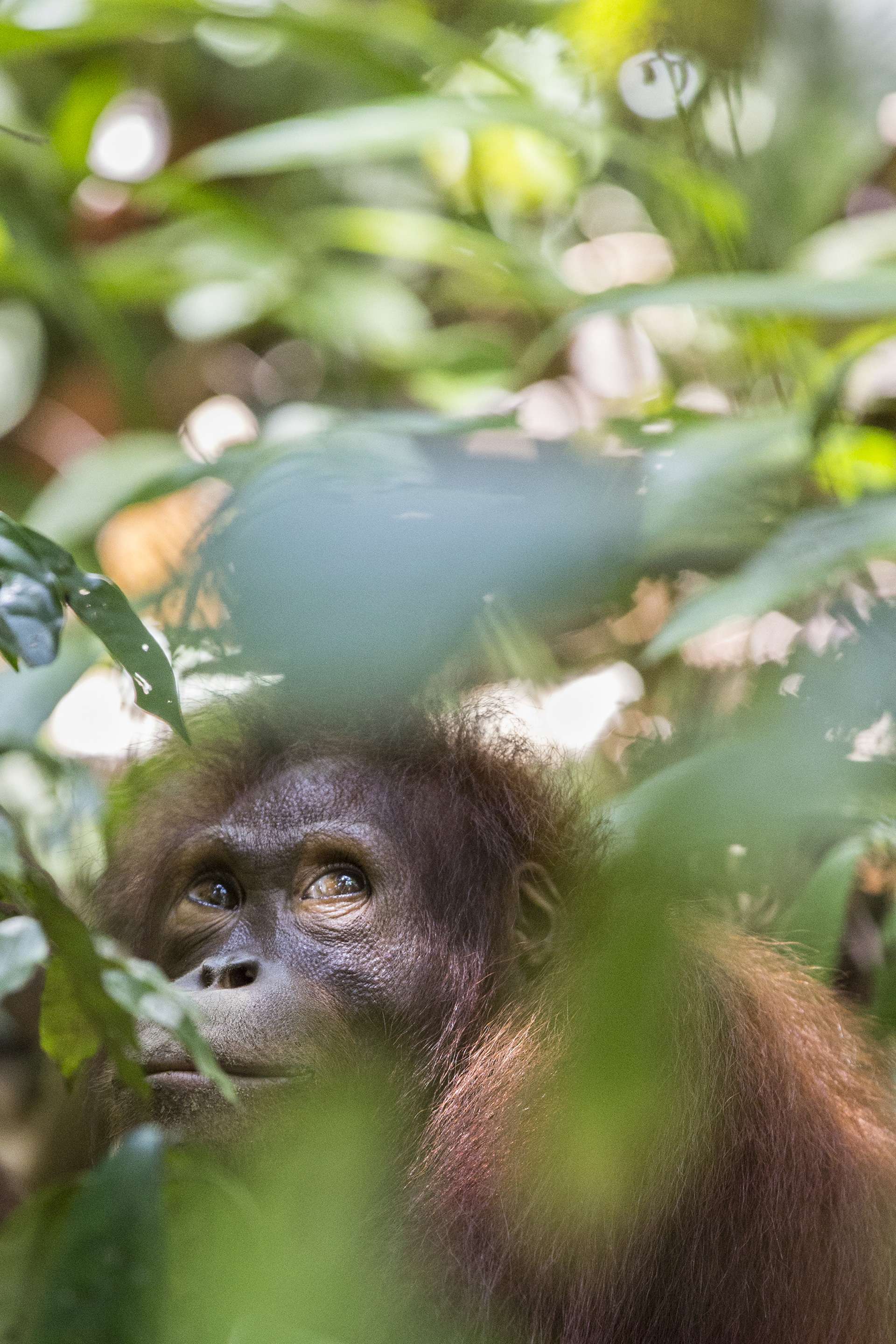 Grasshopper
Tettigoniidae sp.
Costa Rica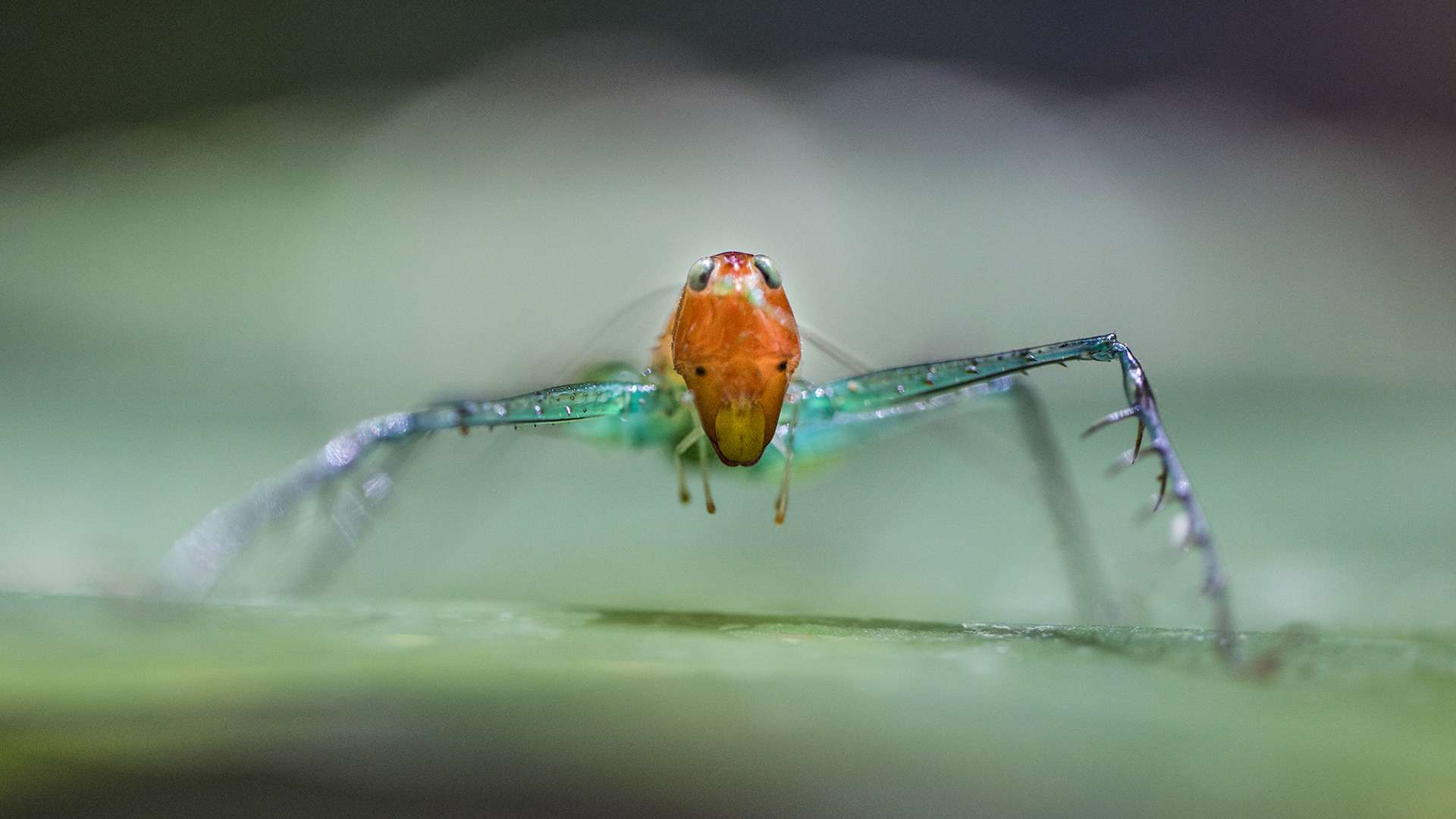 Horned toad
Megophrys nasuta
Malaisia

Owl butterfly
Caligo sp.
Brasil

Butterfly
Papilio rumanzovia
Philippines

Butterfly wings
Rainforest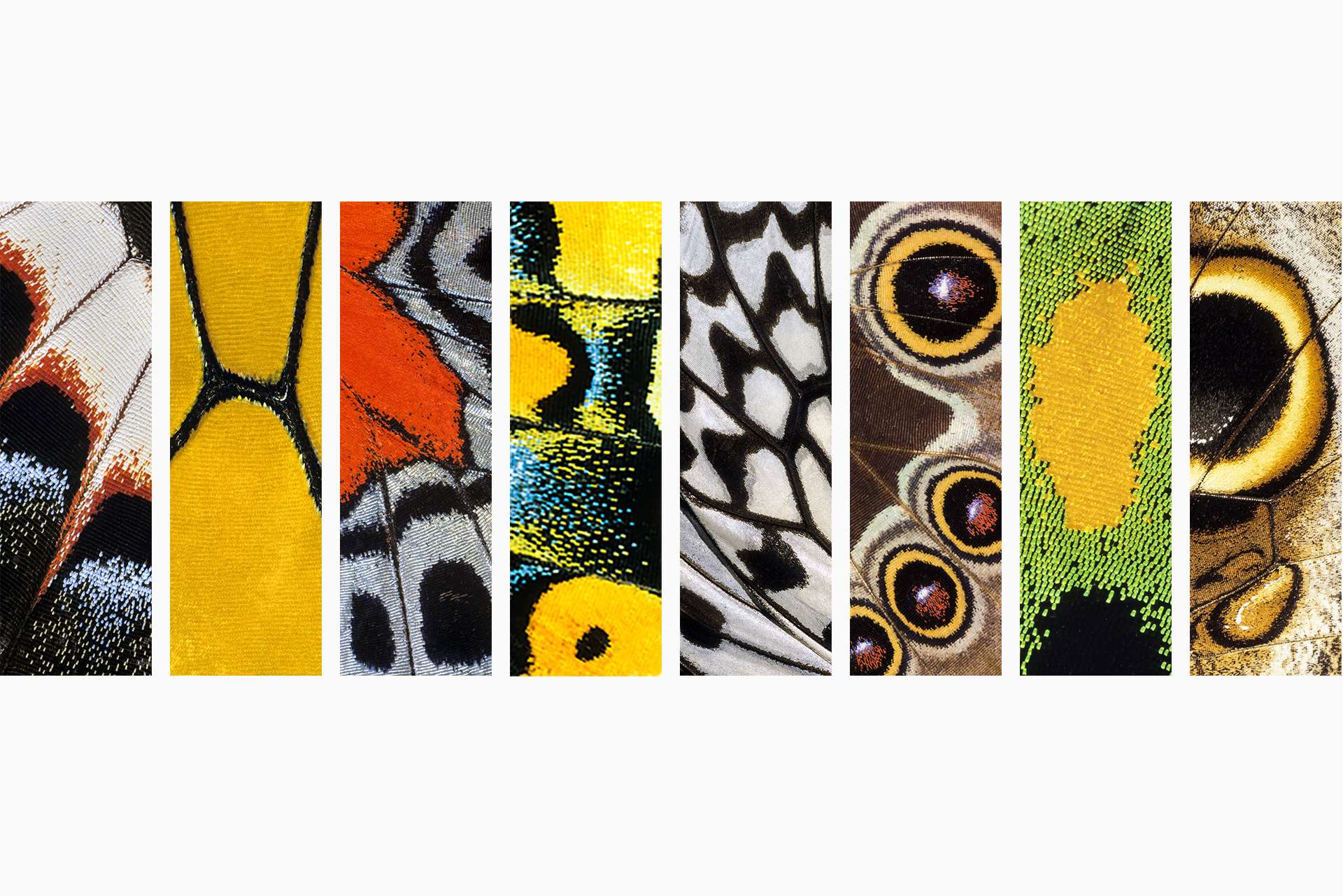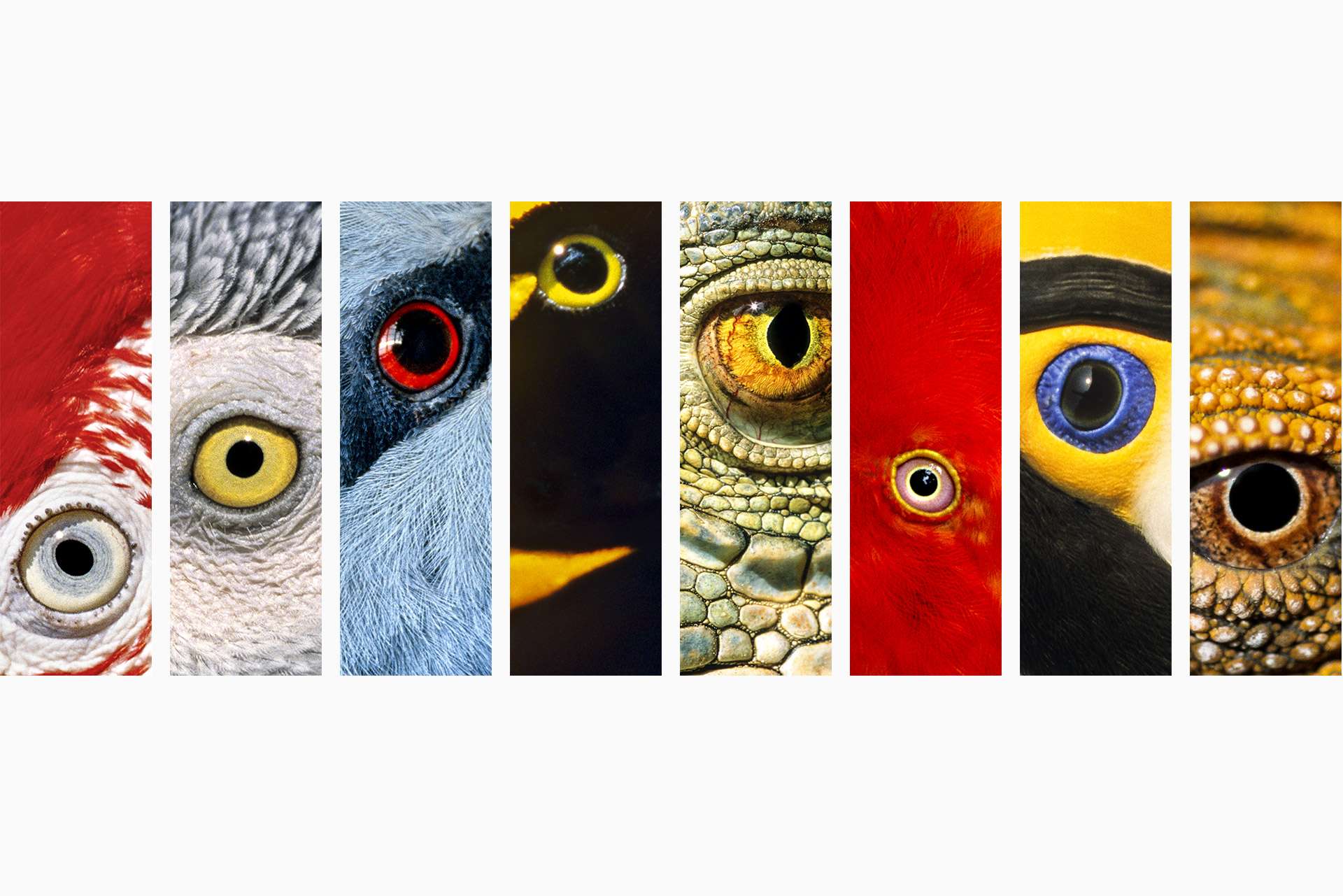 Tree frog
Hypsiboas sp.
French Guiana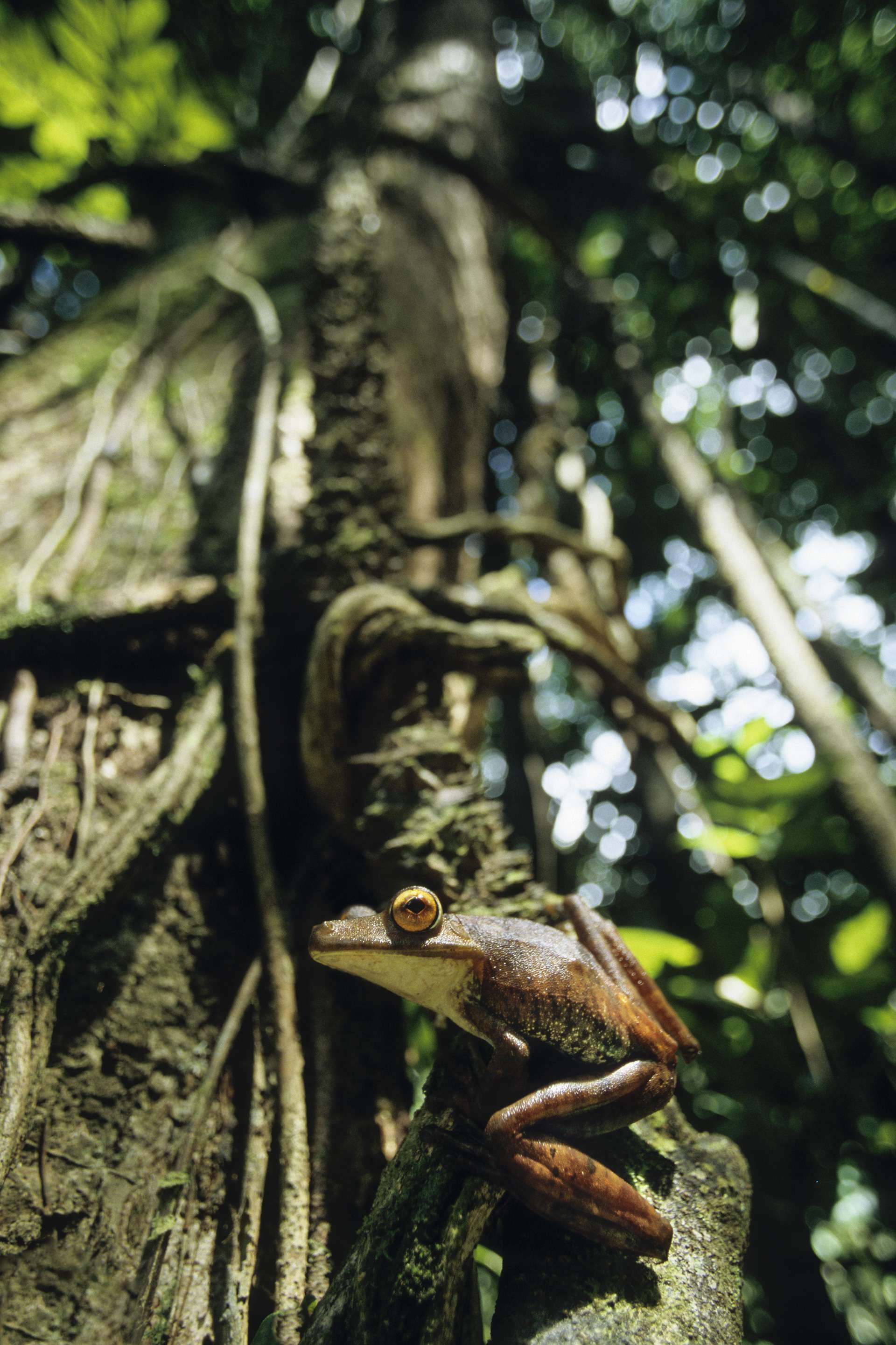 Gecko
Uroplatus phantasticus
Madagascar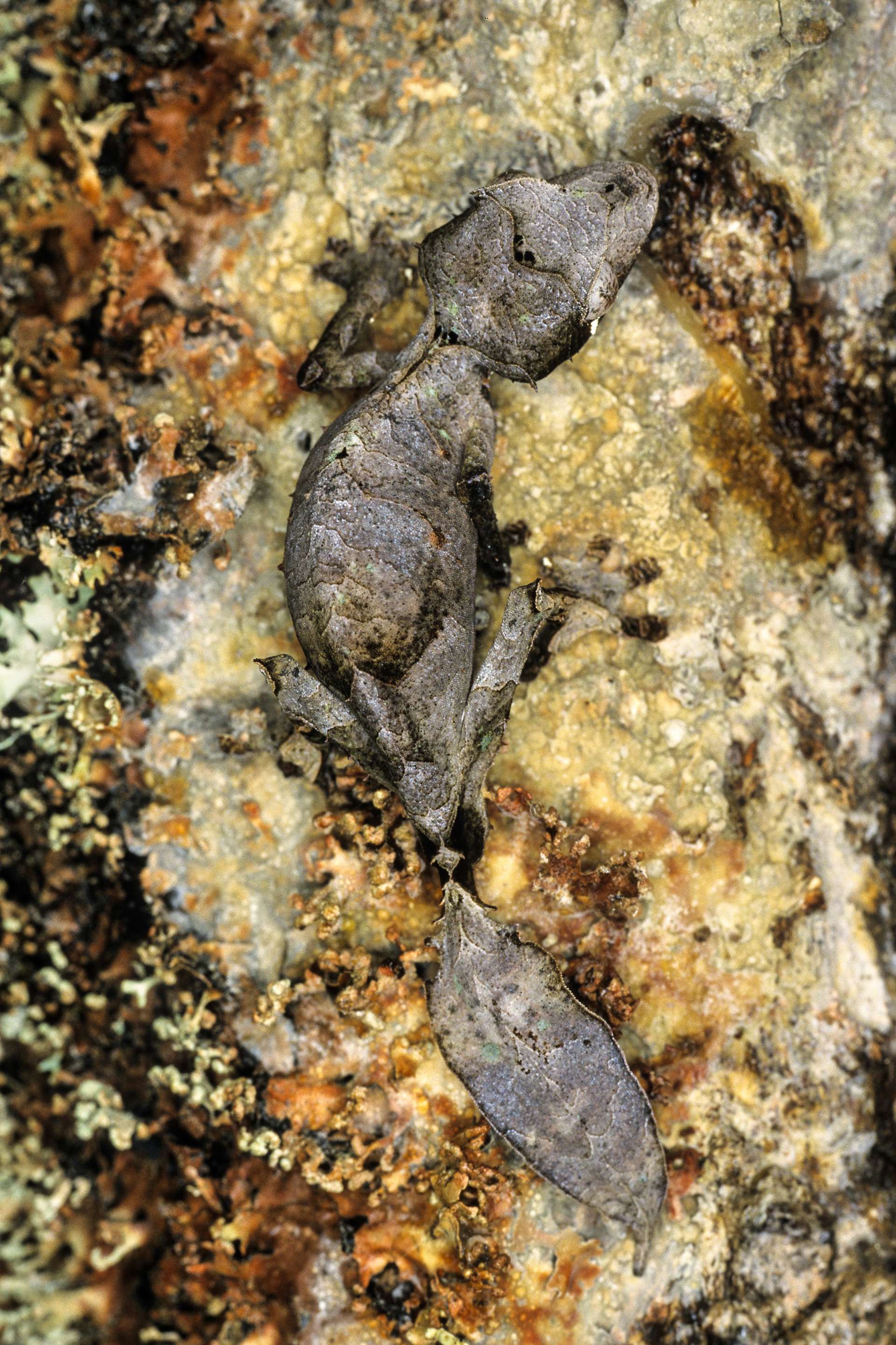 Spider
Arachnides sp.
Bornéo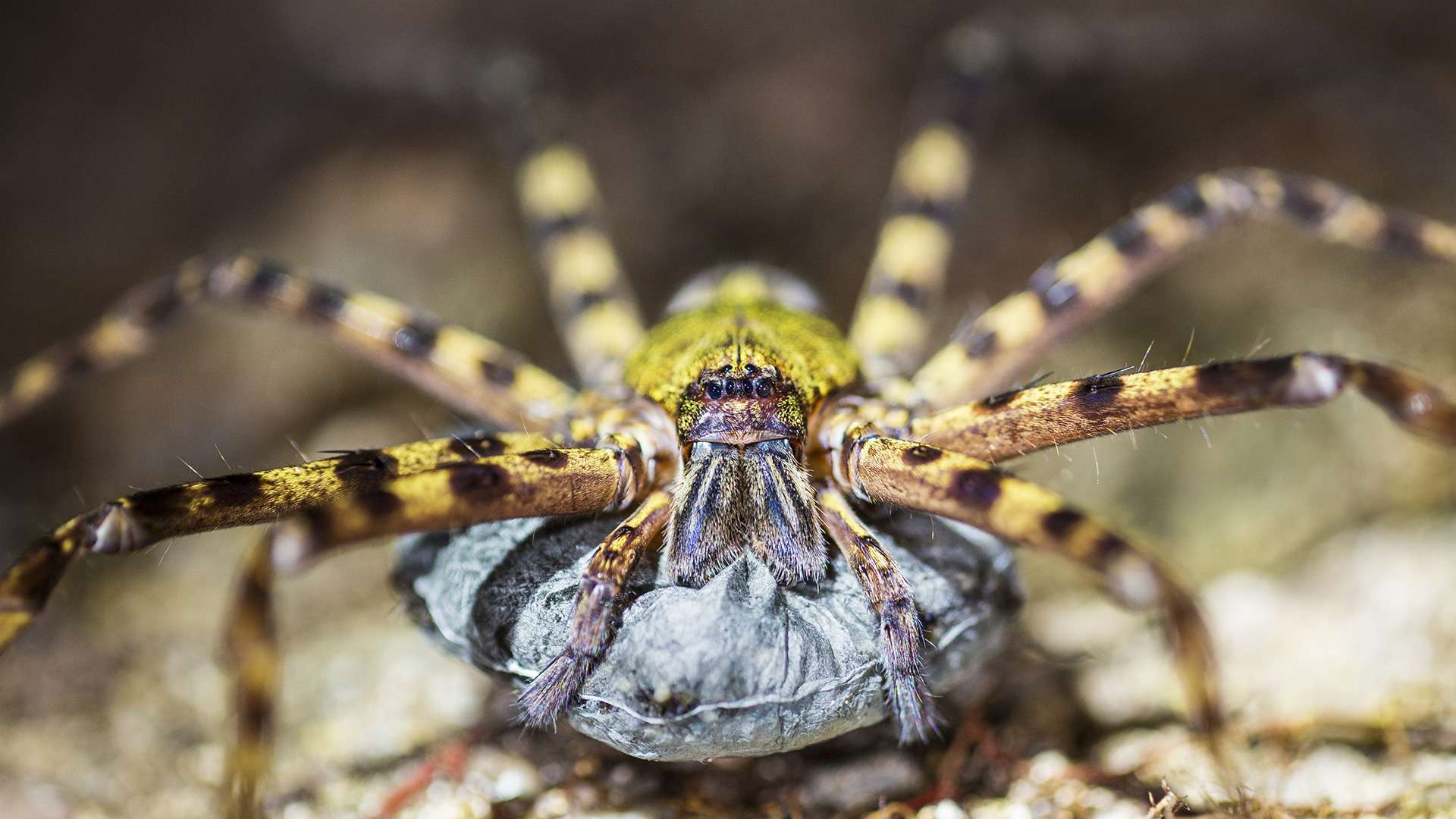 Hoest's monkey
Cercopthecus lhoesti
Rwanda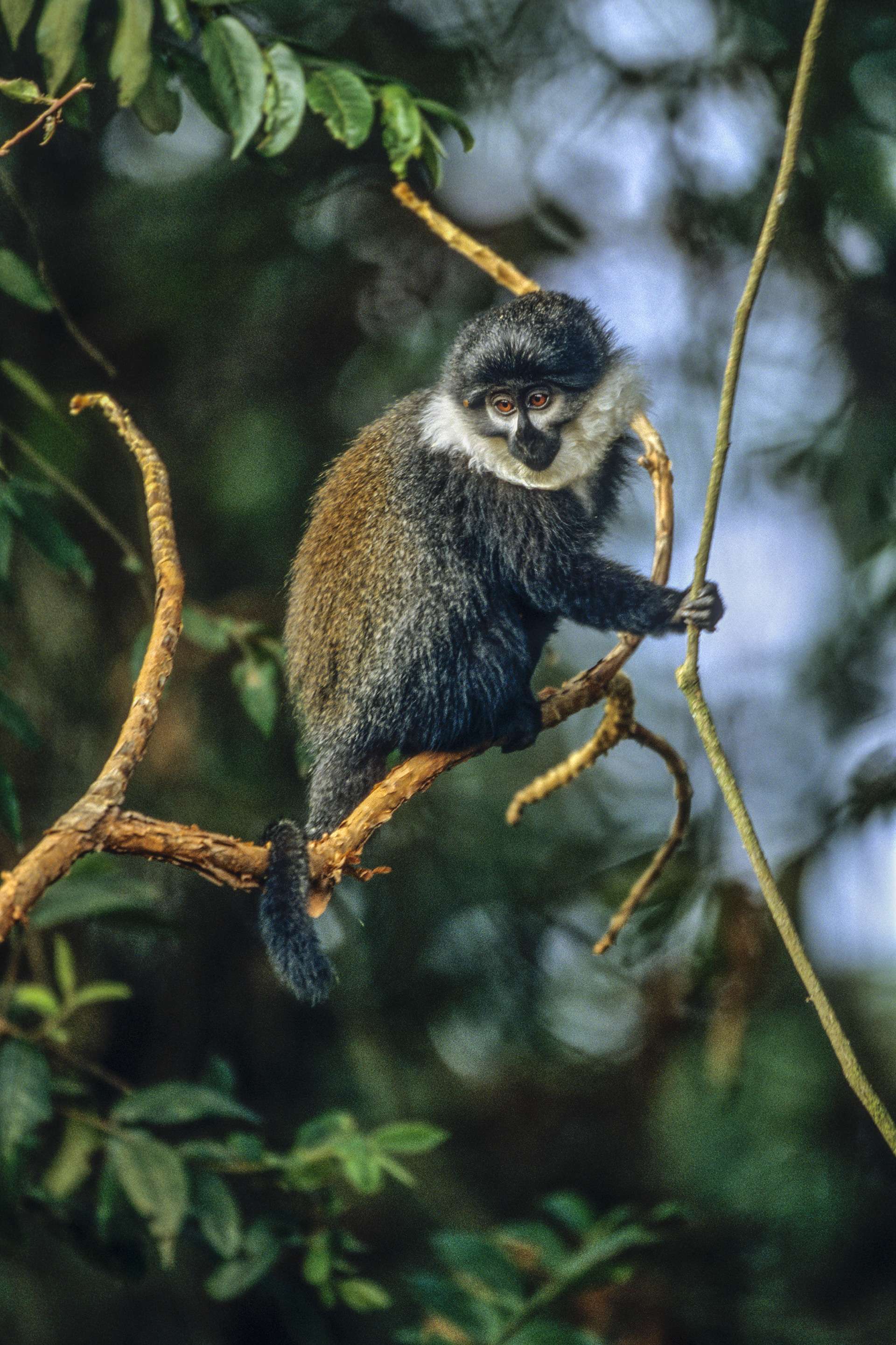 Monarch butterfly
Danaus plexippus
Mexico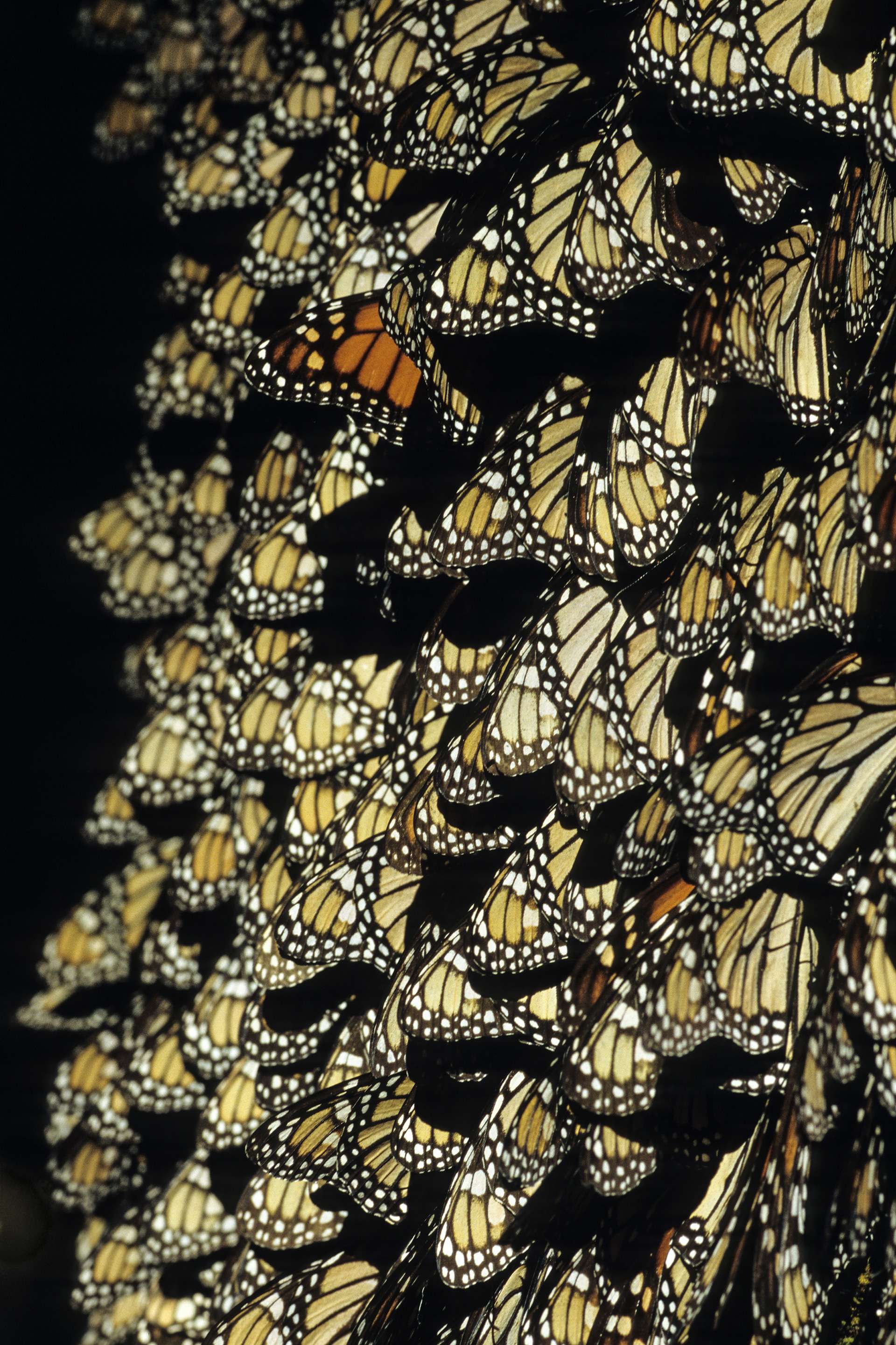 Lantern bug
Pyrops candelarius
Borneo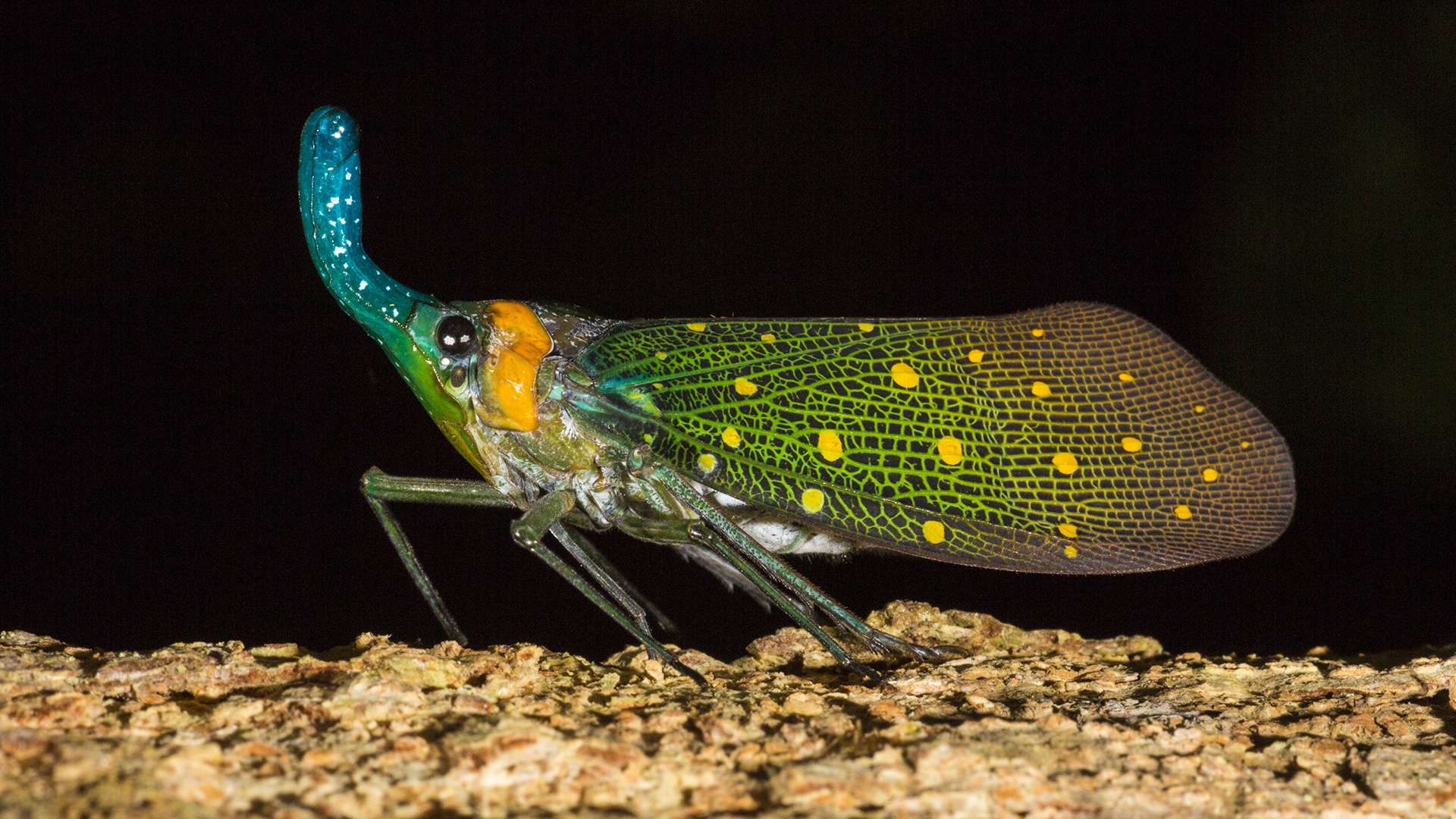 Strawberry poison frog
Dendrobates pumilio
Costa Rica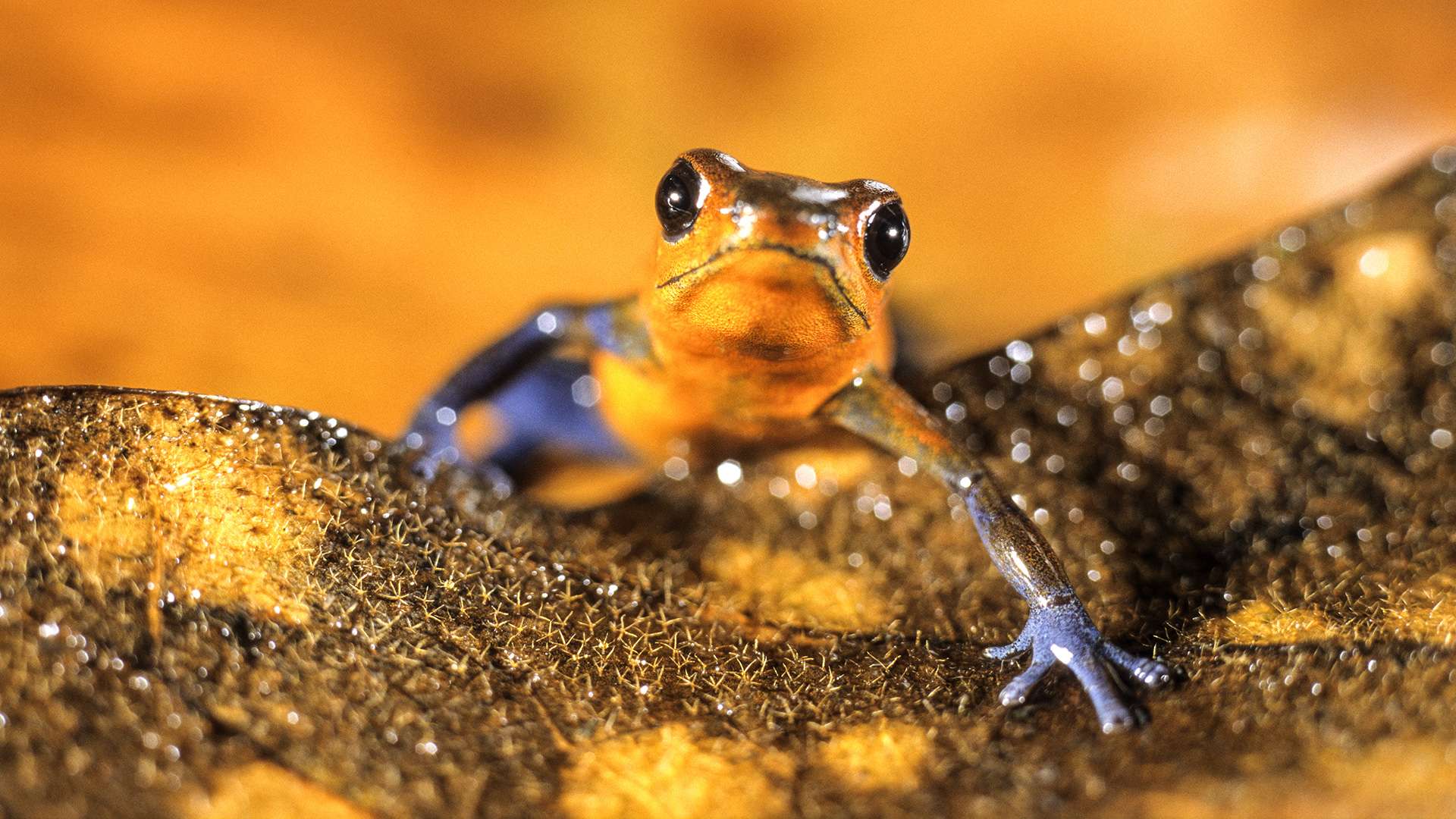 Silvered langur
Presbytis cristata
Borneo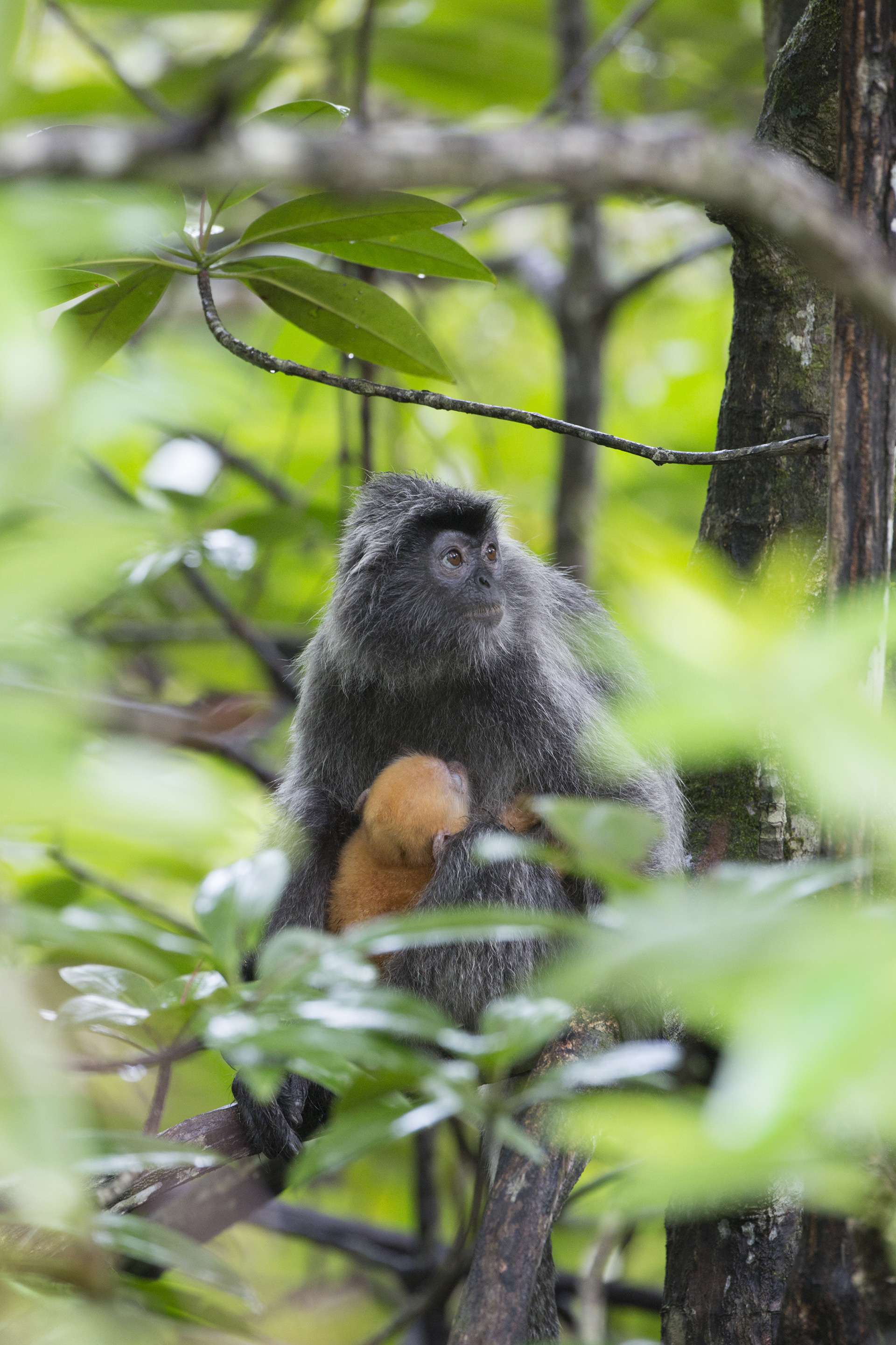 Orchis mantis
Hymenopus coronatus
Malaysia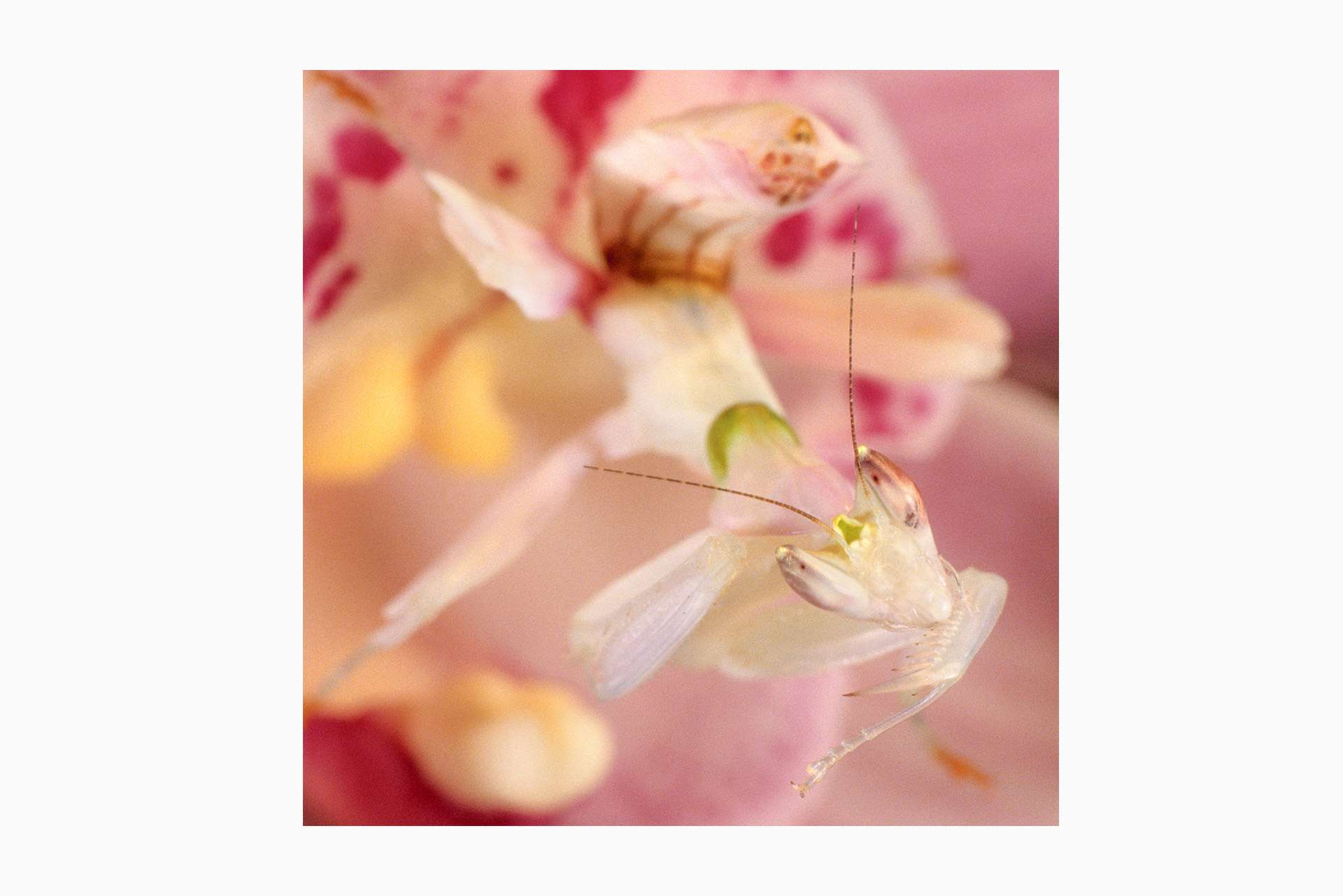 Beetle
Coleoptera sp.
Costa Rica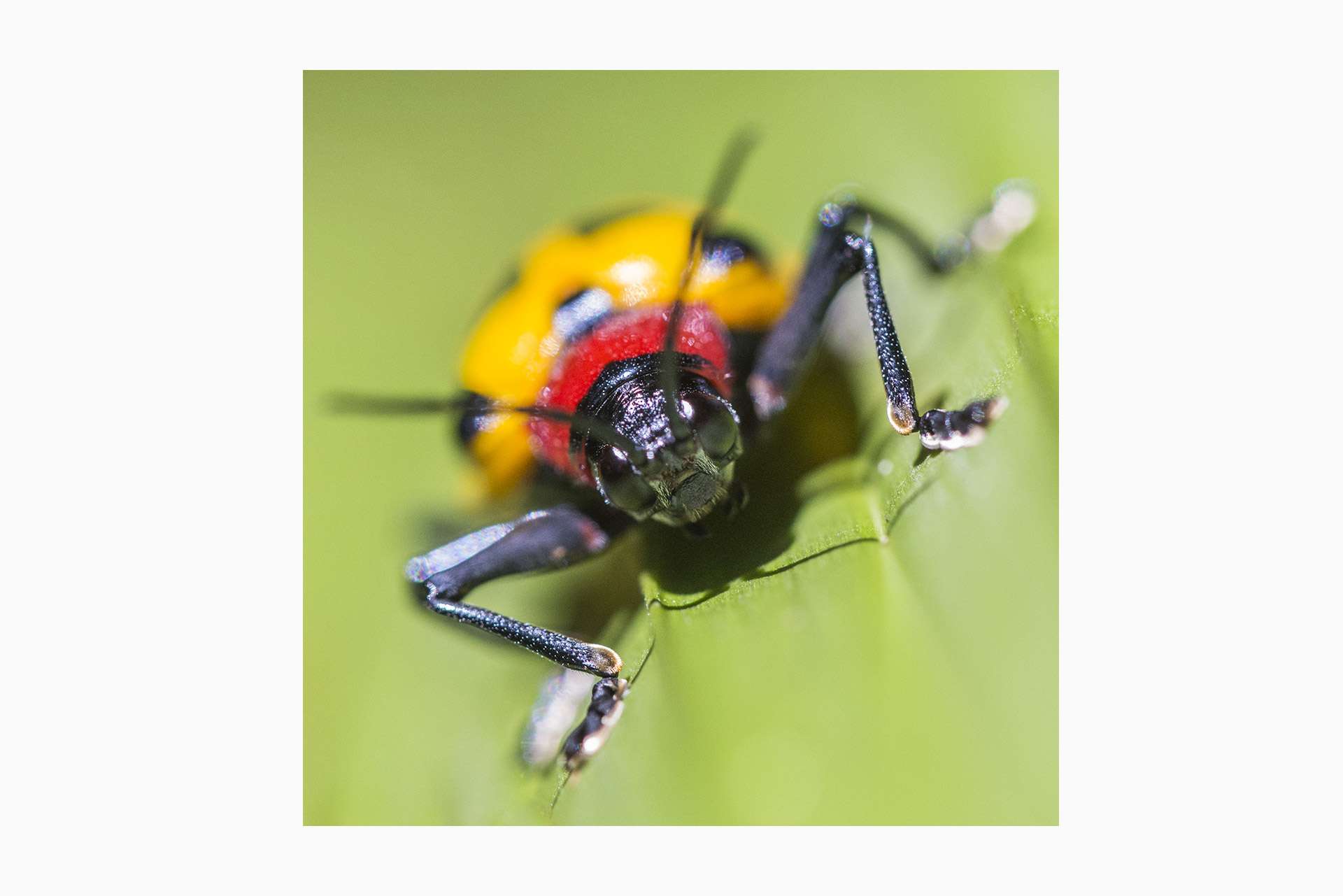 Birds
Rupicola peru
Lophorina superba
Trochilidae sp.
Crax fasciolata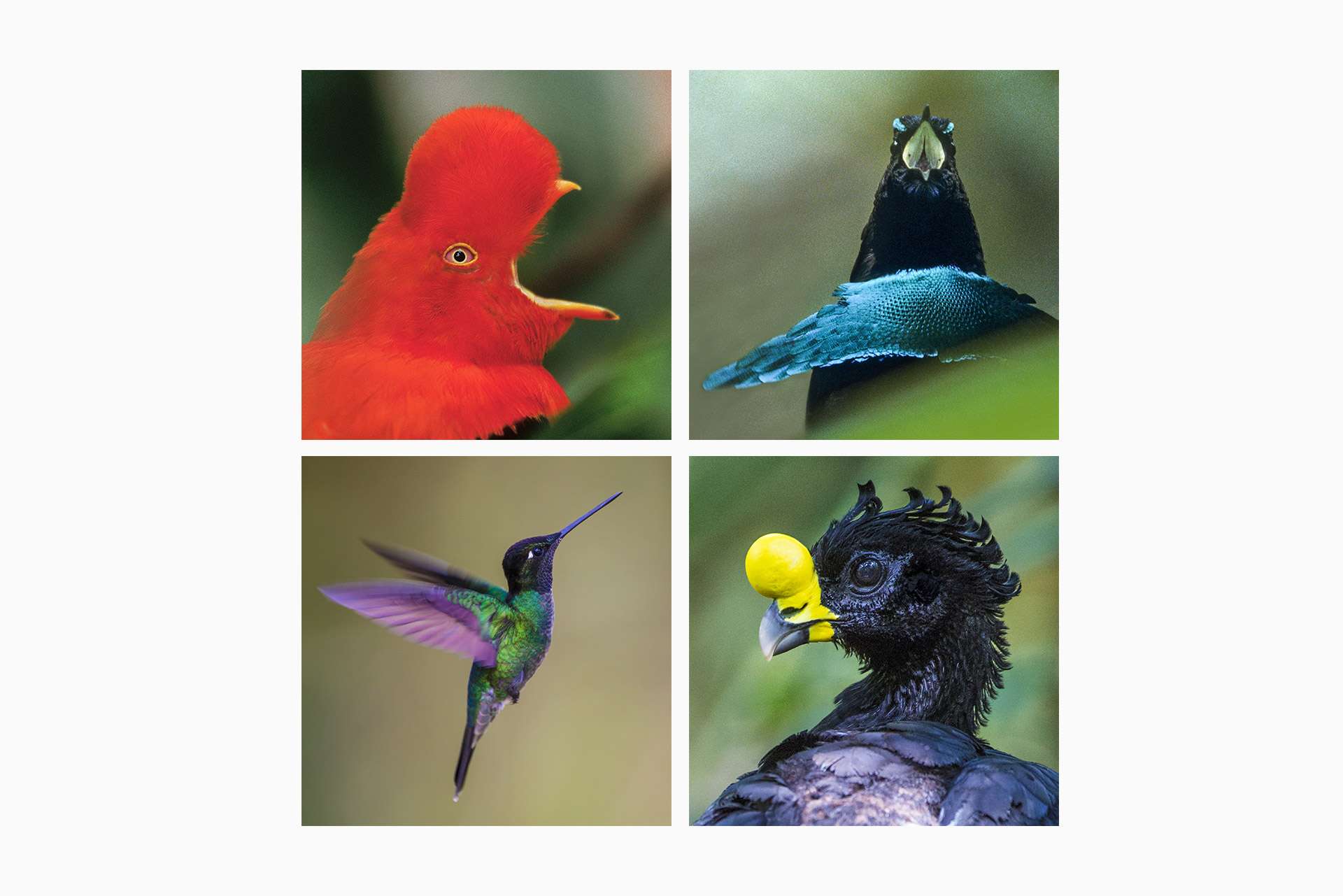 Ramphastos tucanus
Actias selene
Calumma parsonii
Mantella baroni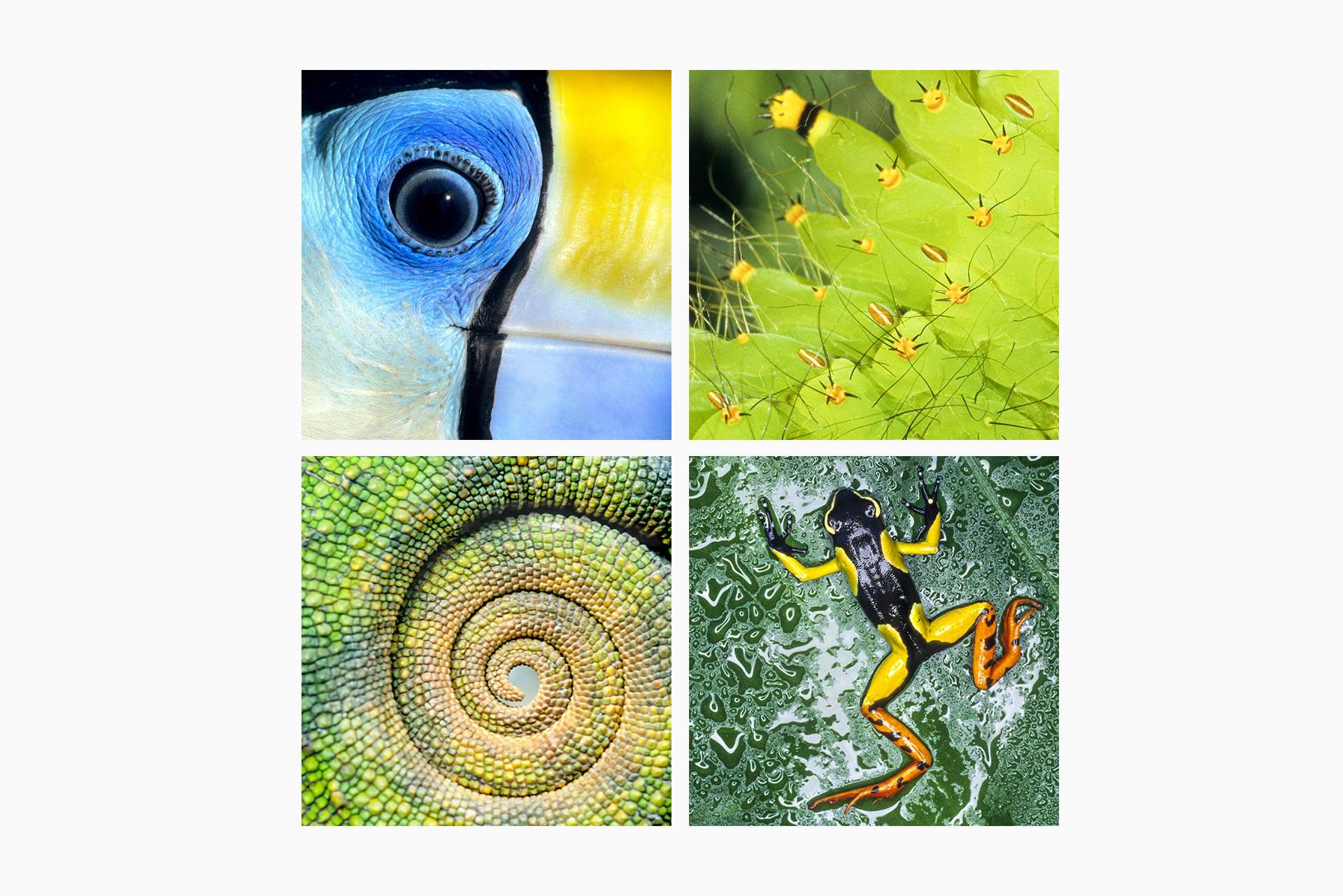 Mountain gorilla
Gorilla beringei beringei
Rwanda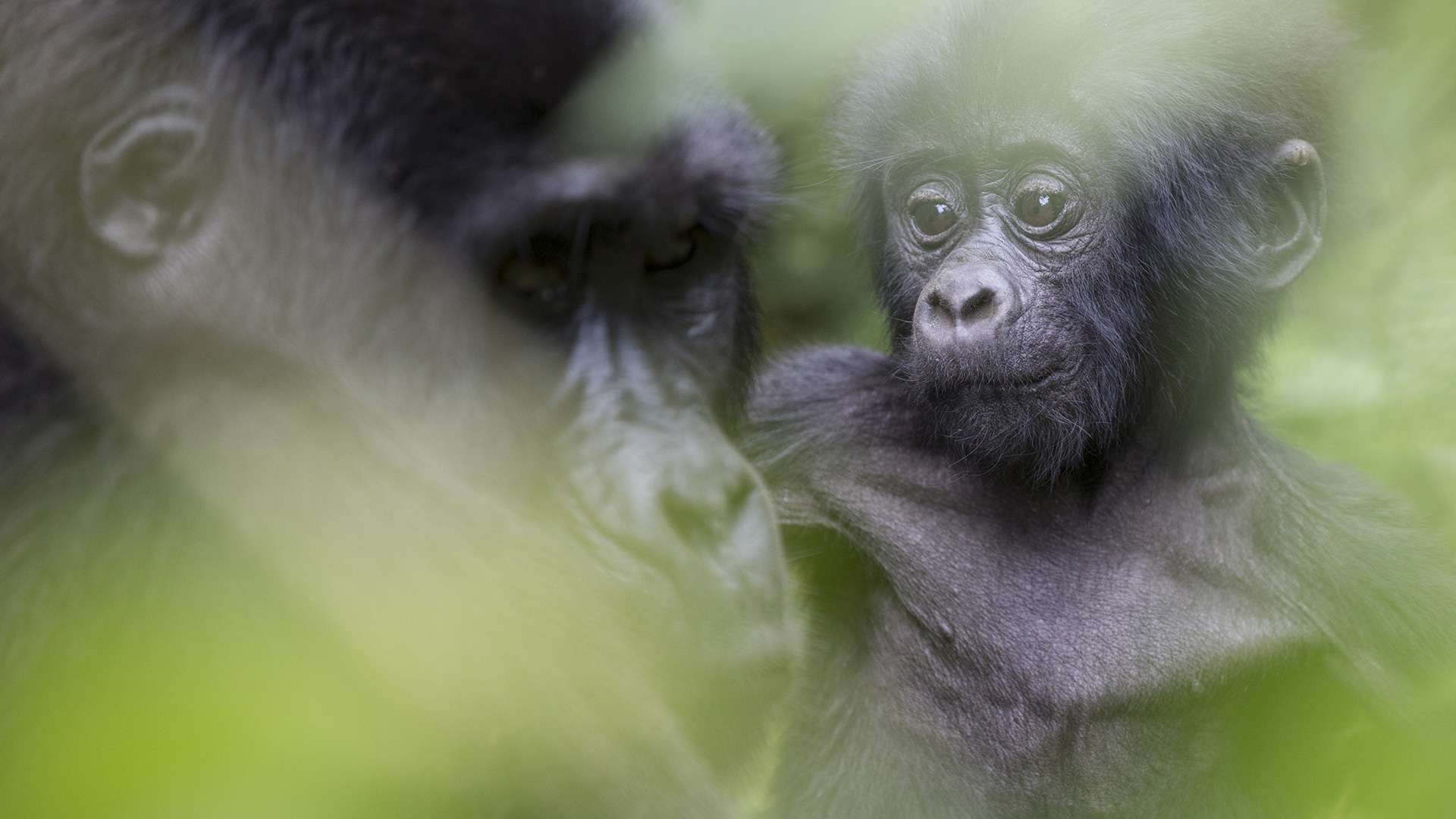 Eyelash viper
Bothriechis schlegeli
Costa Rica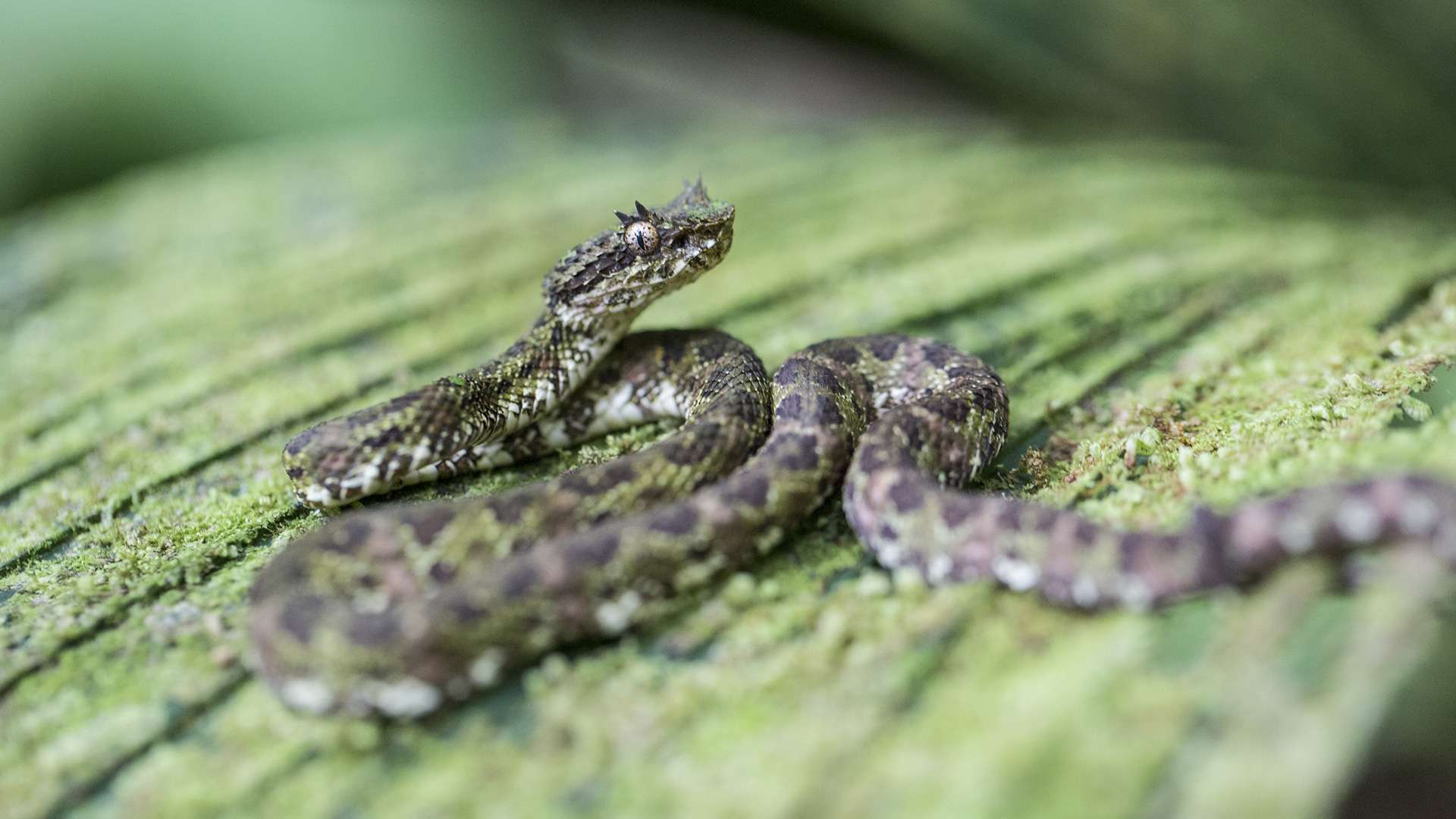 Orangutan
Pongo pygmaeus
Bornéo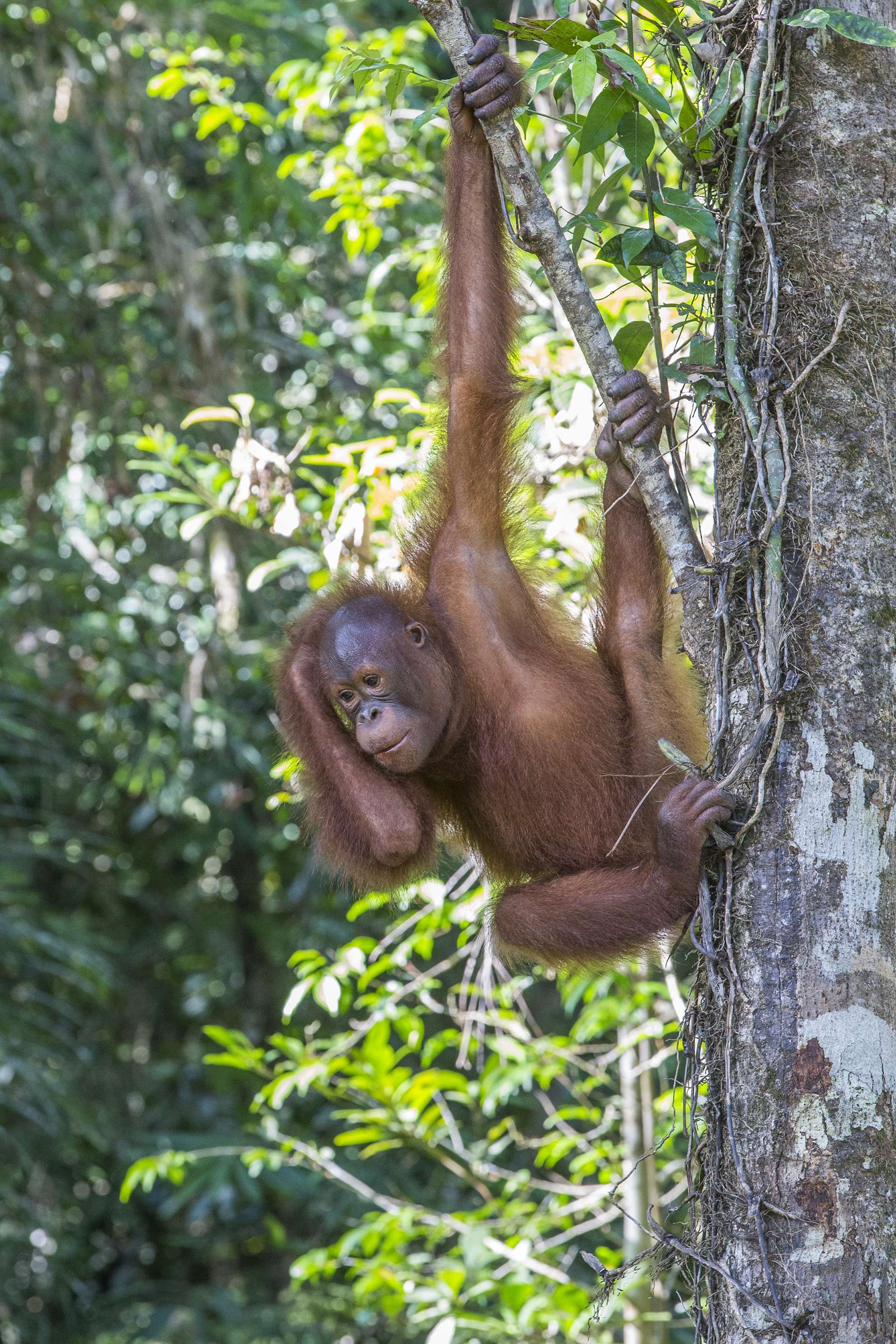 Orangutan
Pongo pygmaeus
Bornéo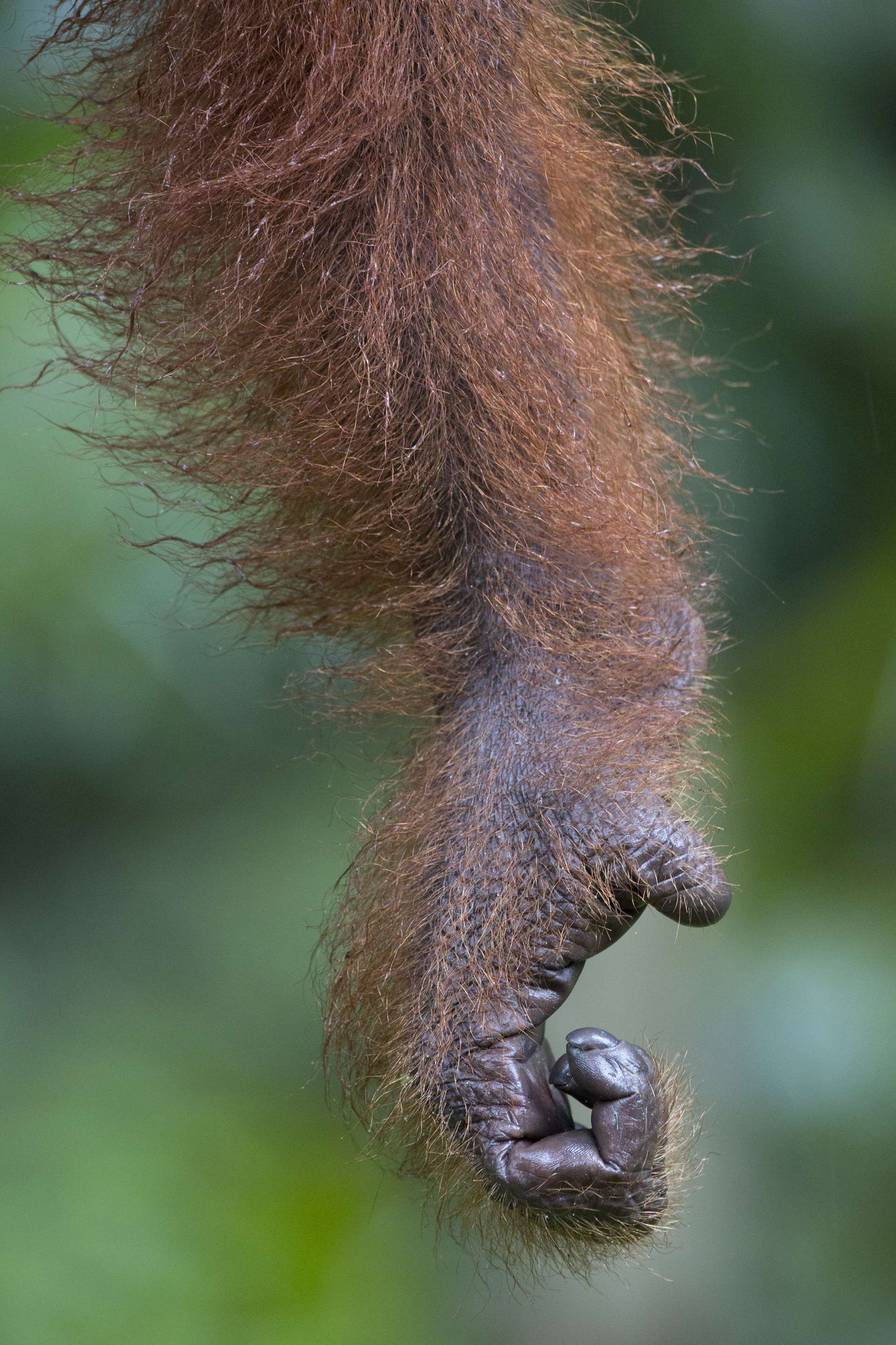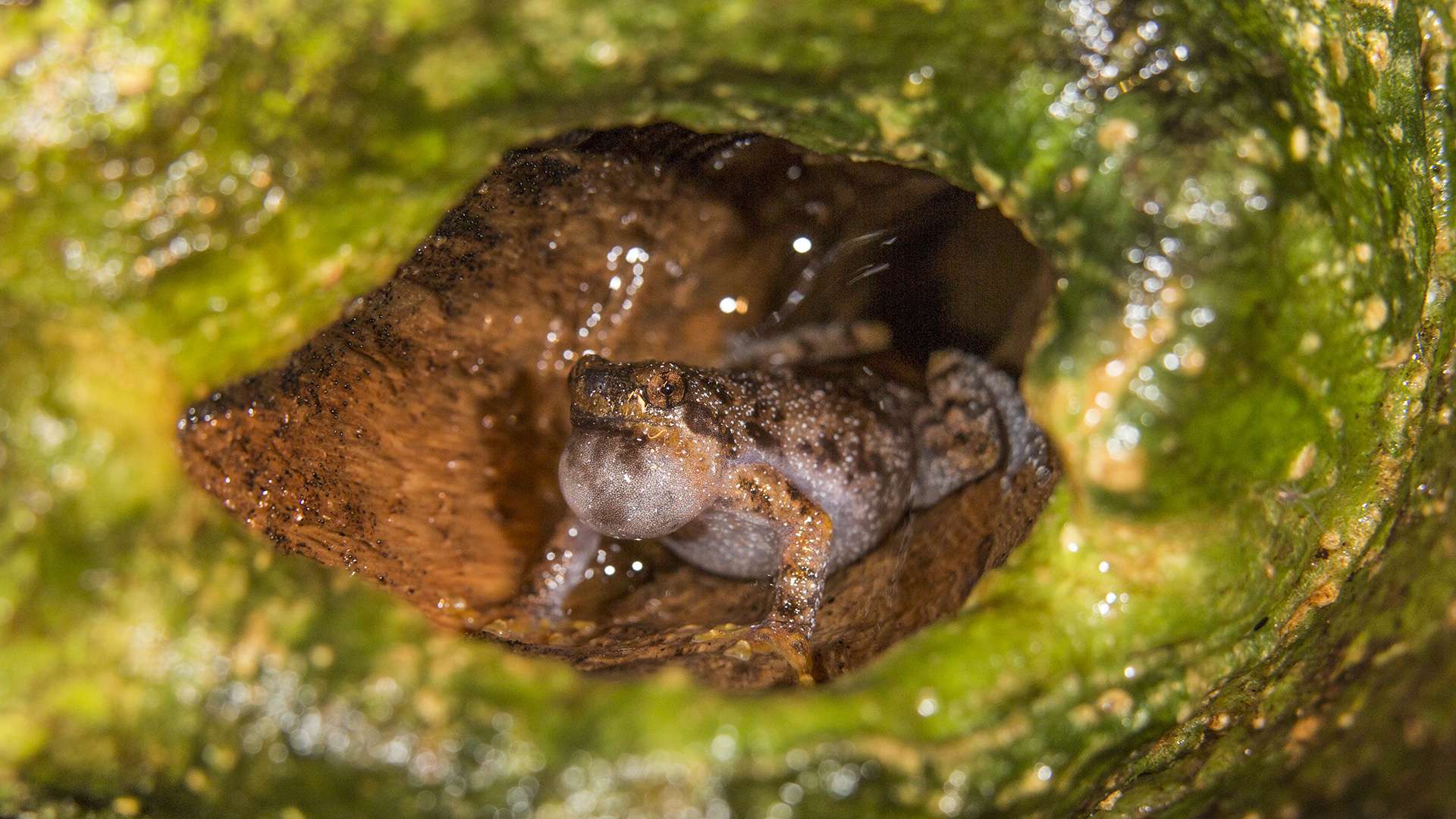 Parson's chameleon
Calumma parsonii
Madagascar

Great argus
Argusianus argus
Malaysia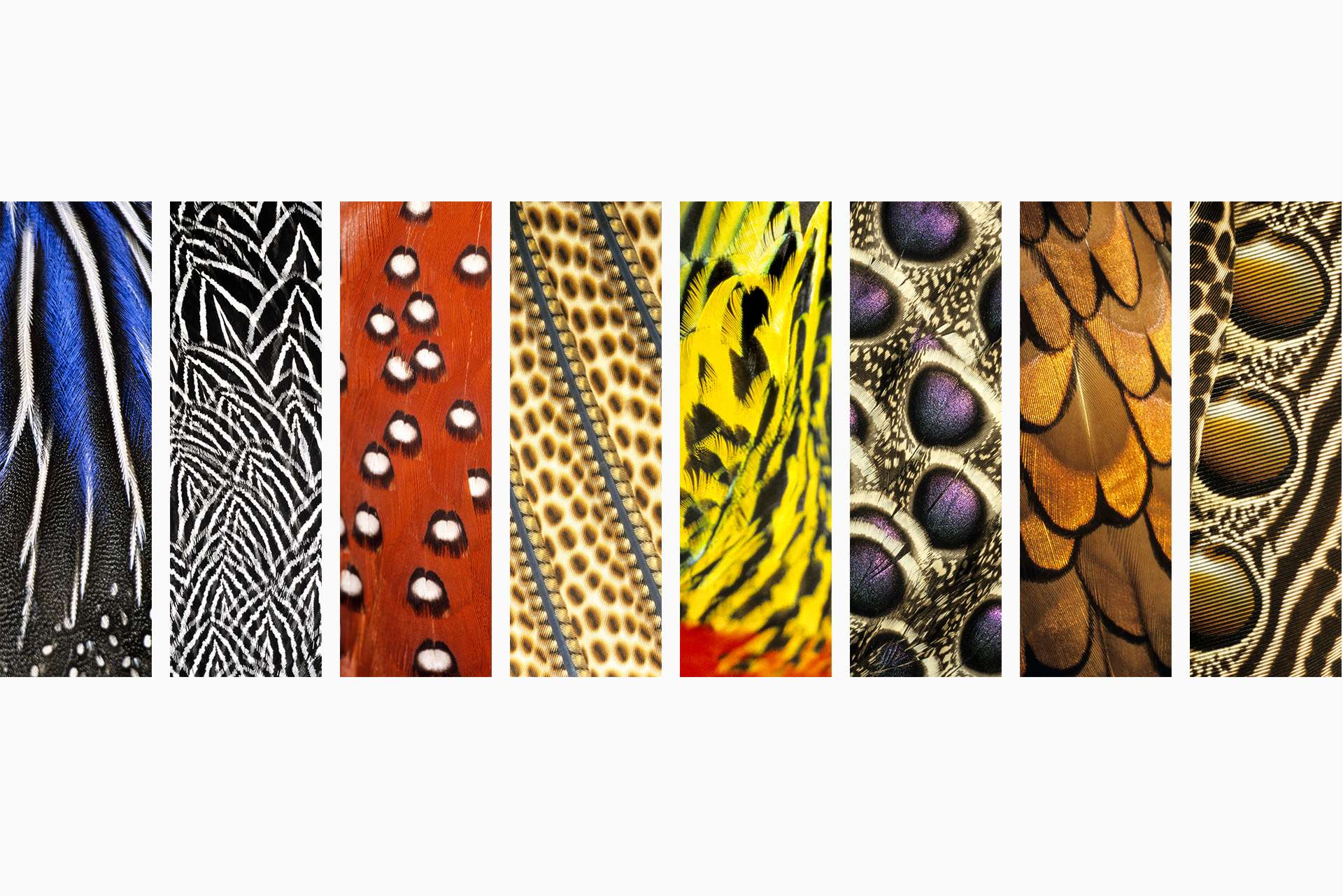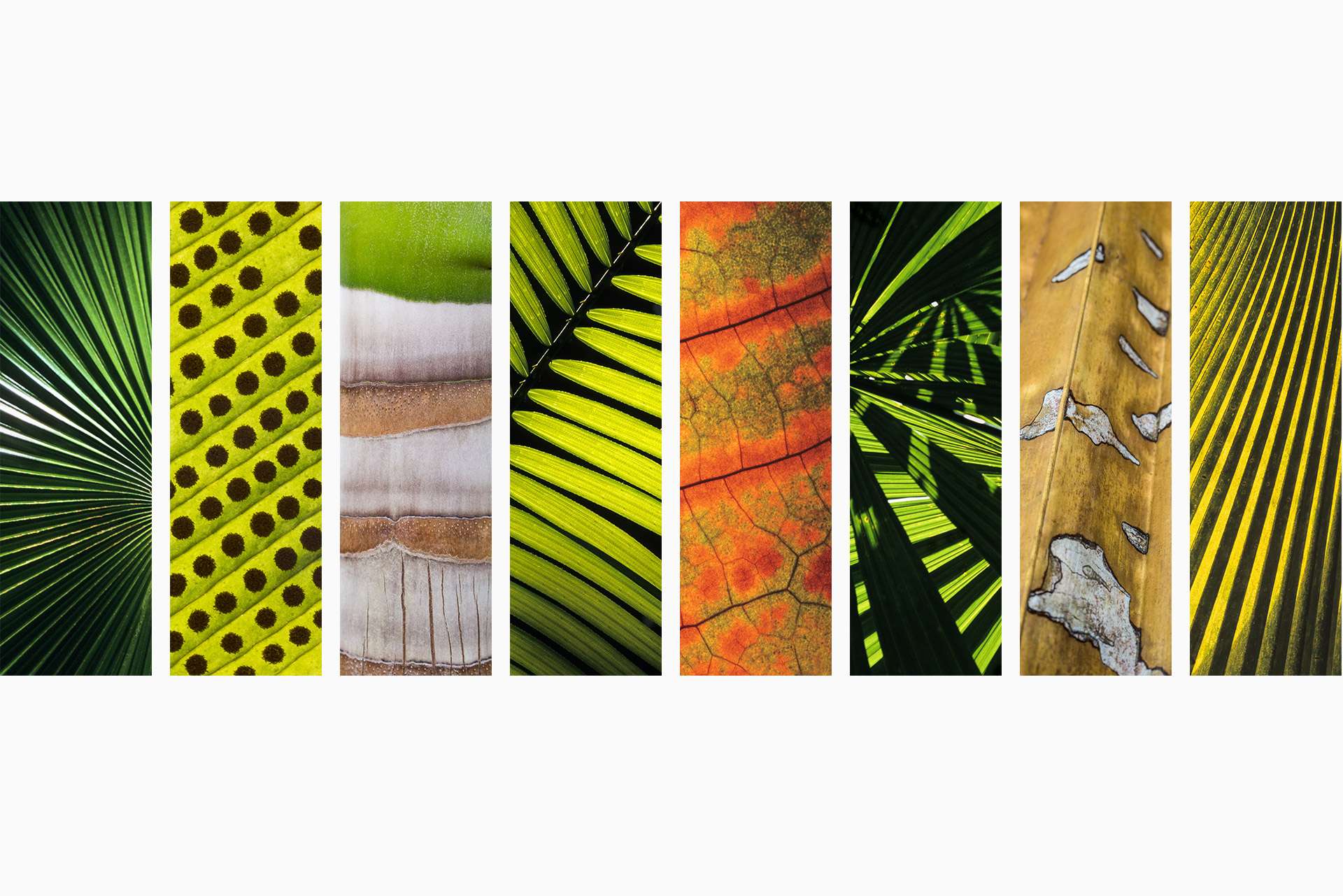 Glass frog
Hyalinobatrachium sp.
Costa Rica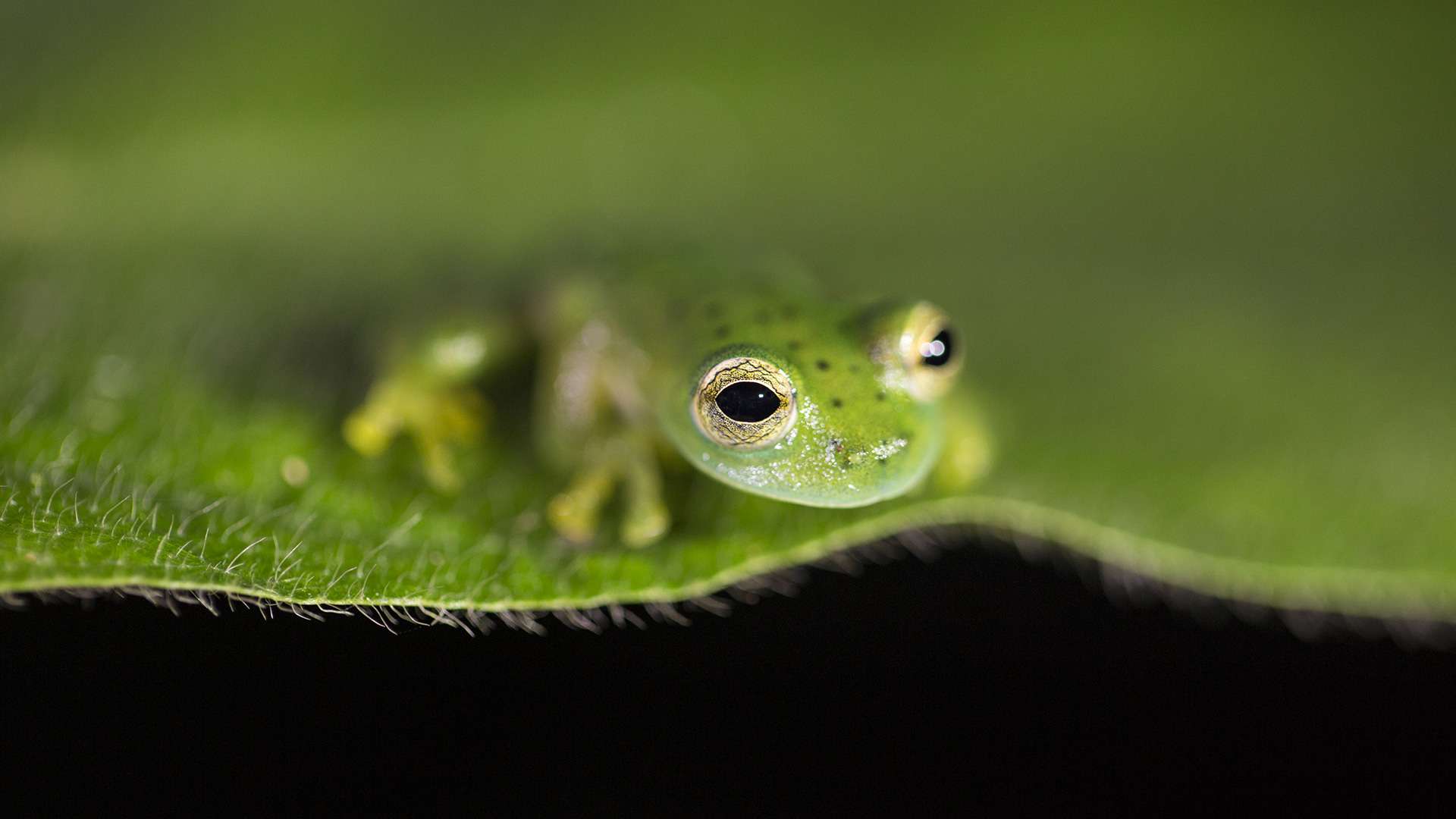 Cone-headead katydid
Copiphora rhinoceros
Costa Rica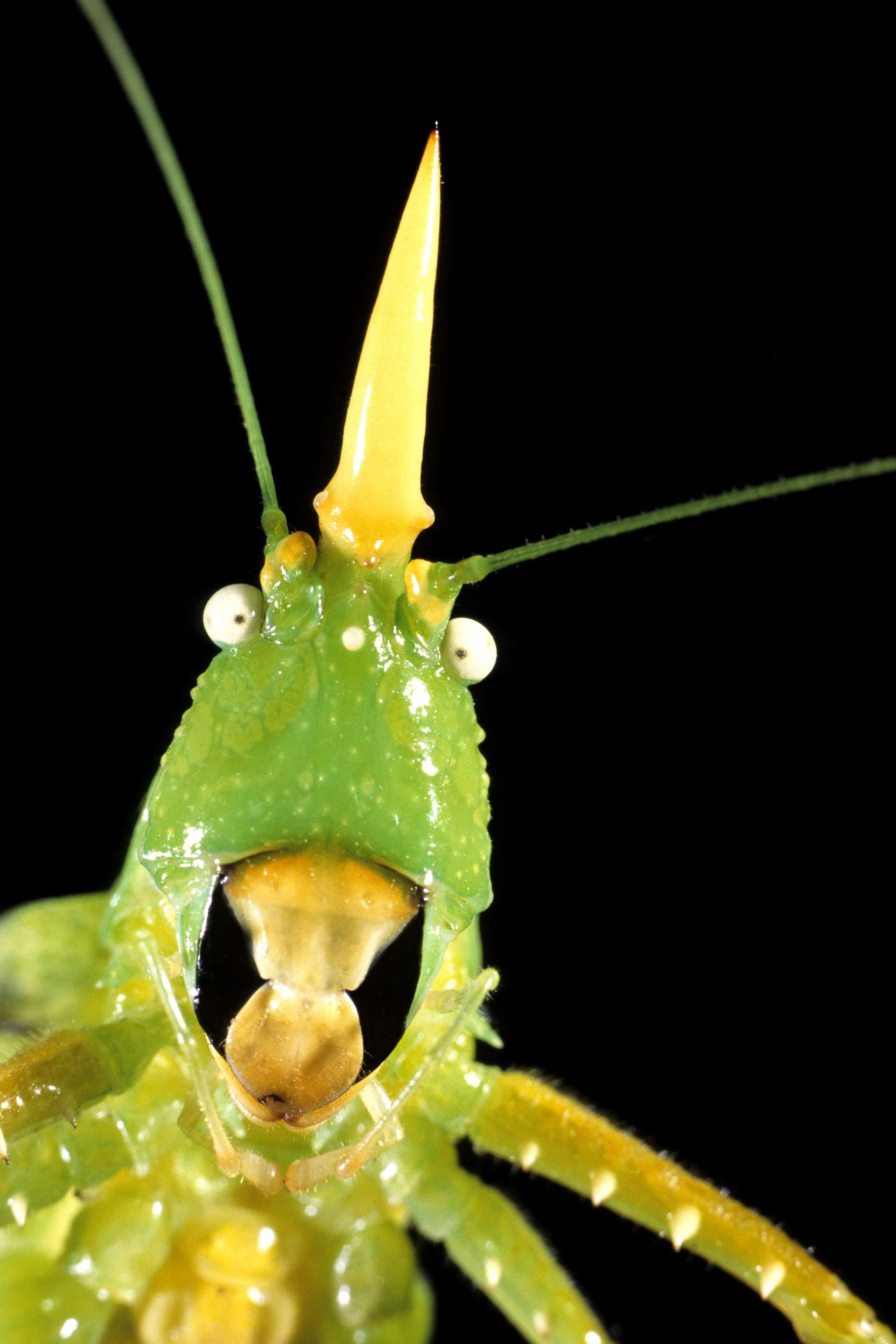 Mountain gorilla
Gorilla beringei beringei
Rwanda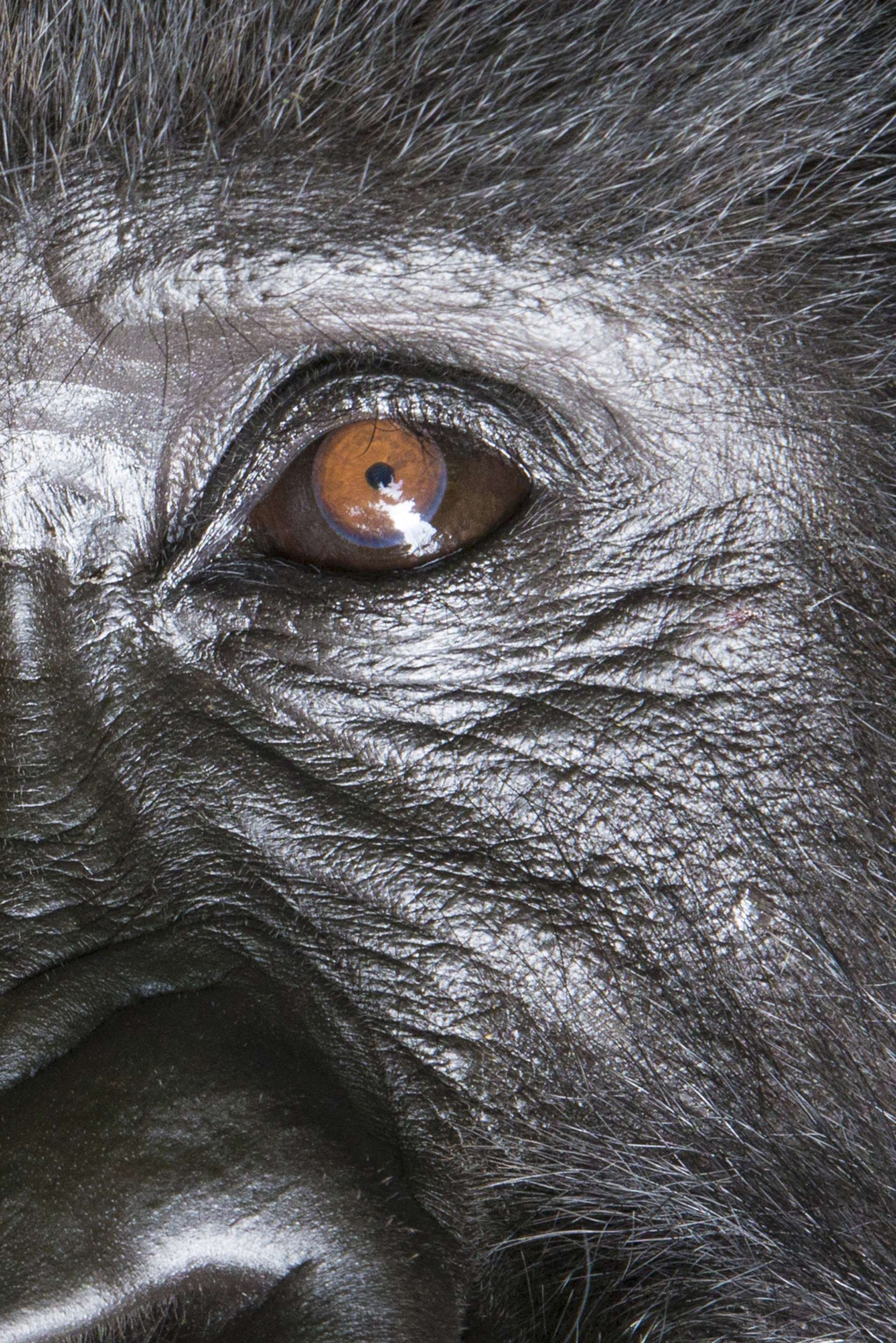 Painted mantella frog
Mantella baroni
Madagascar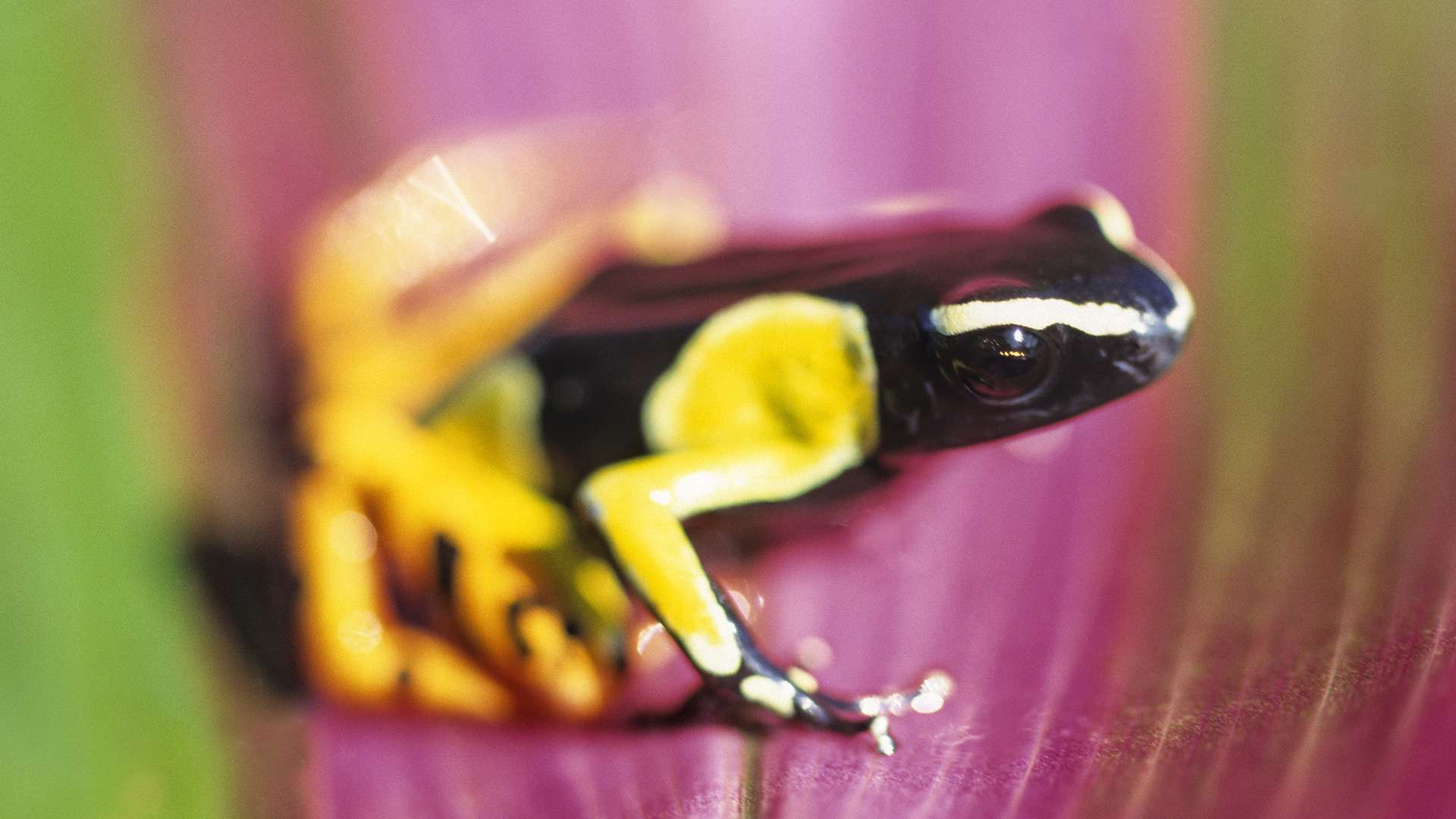 Borneo forest dragon
Gonocephalus sp.
Borneo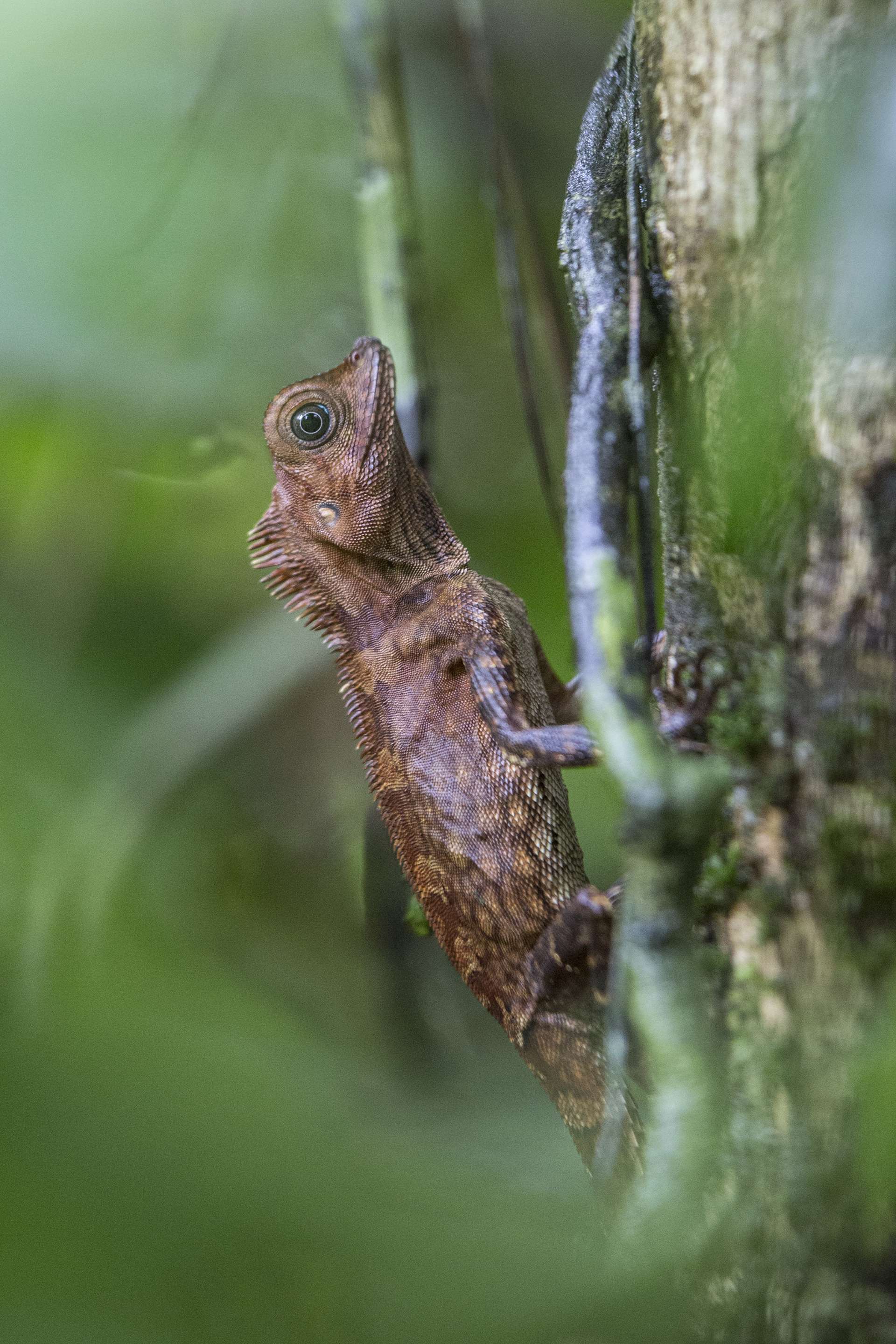 Weevil
Curculionoidea sp.
Surinam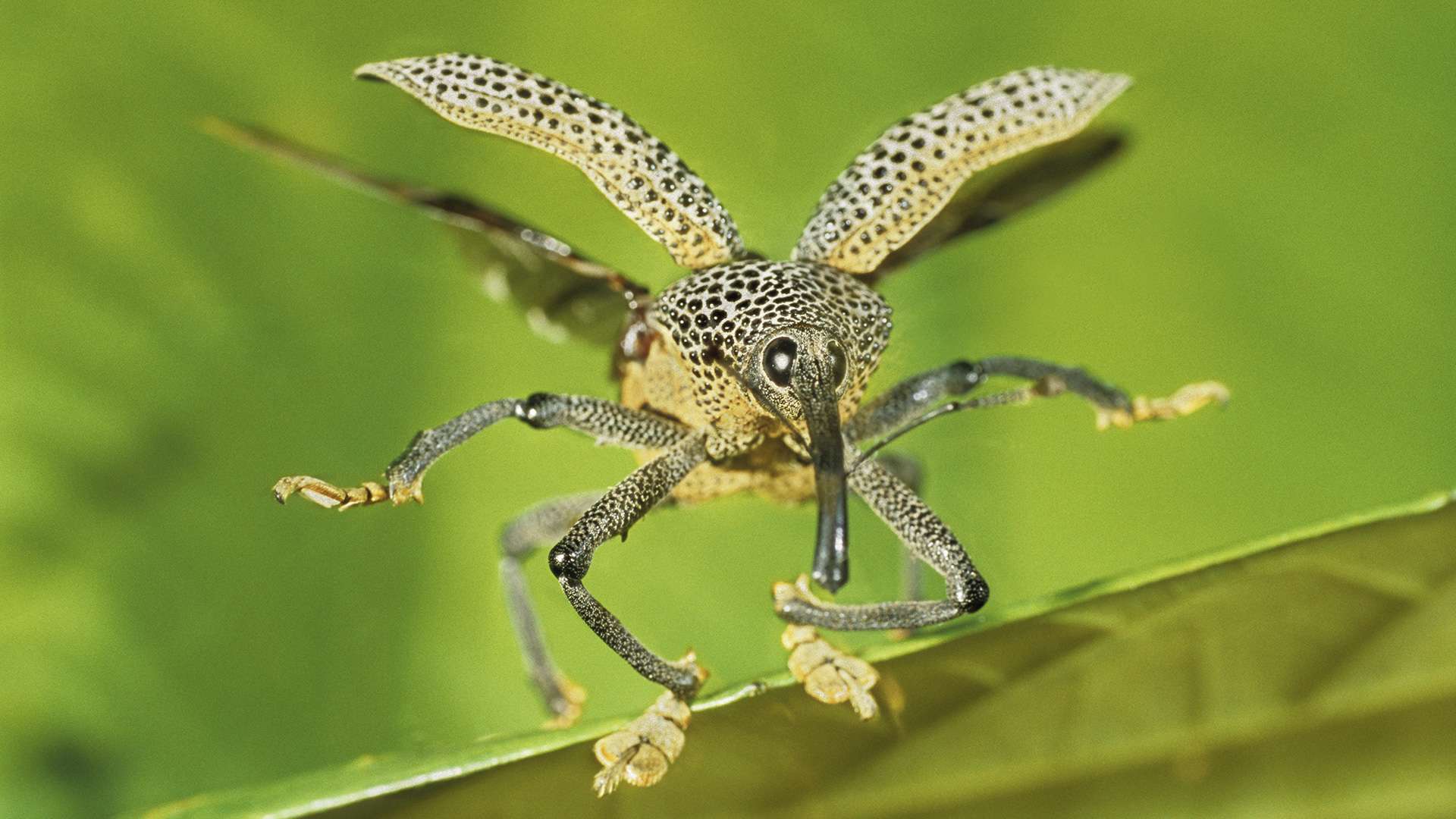 Rain frog
Scaphiophryne sp.
Madagascar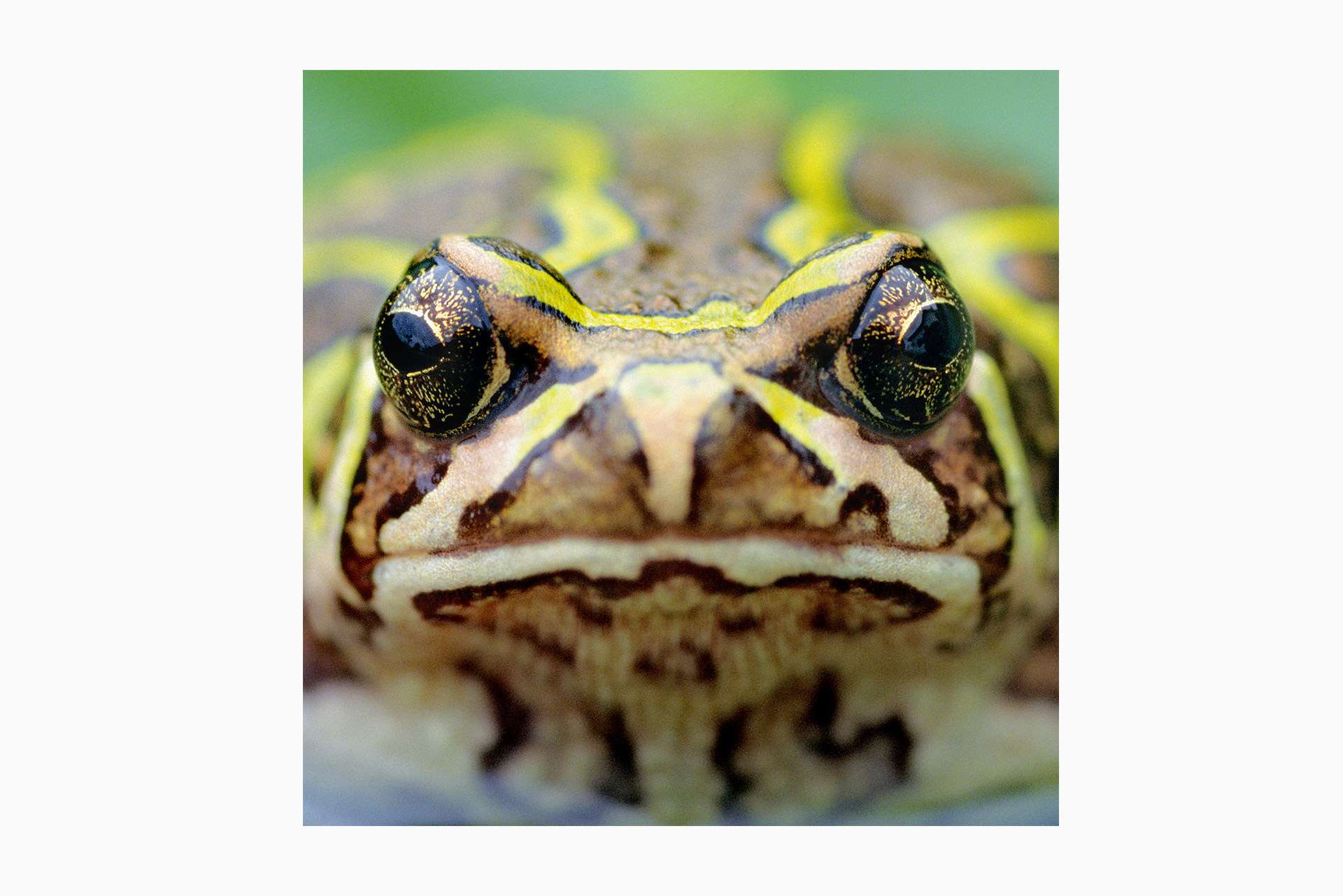 Butterfly
Ithomiidae sp.
Surinam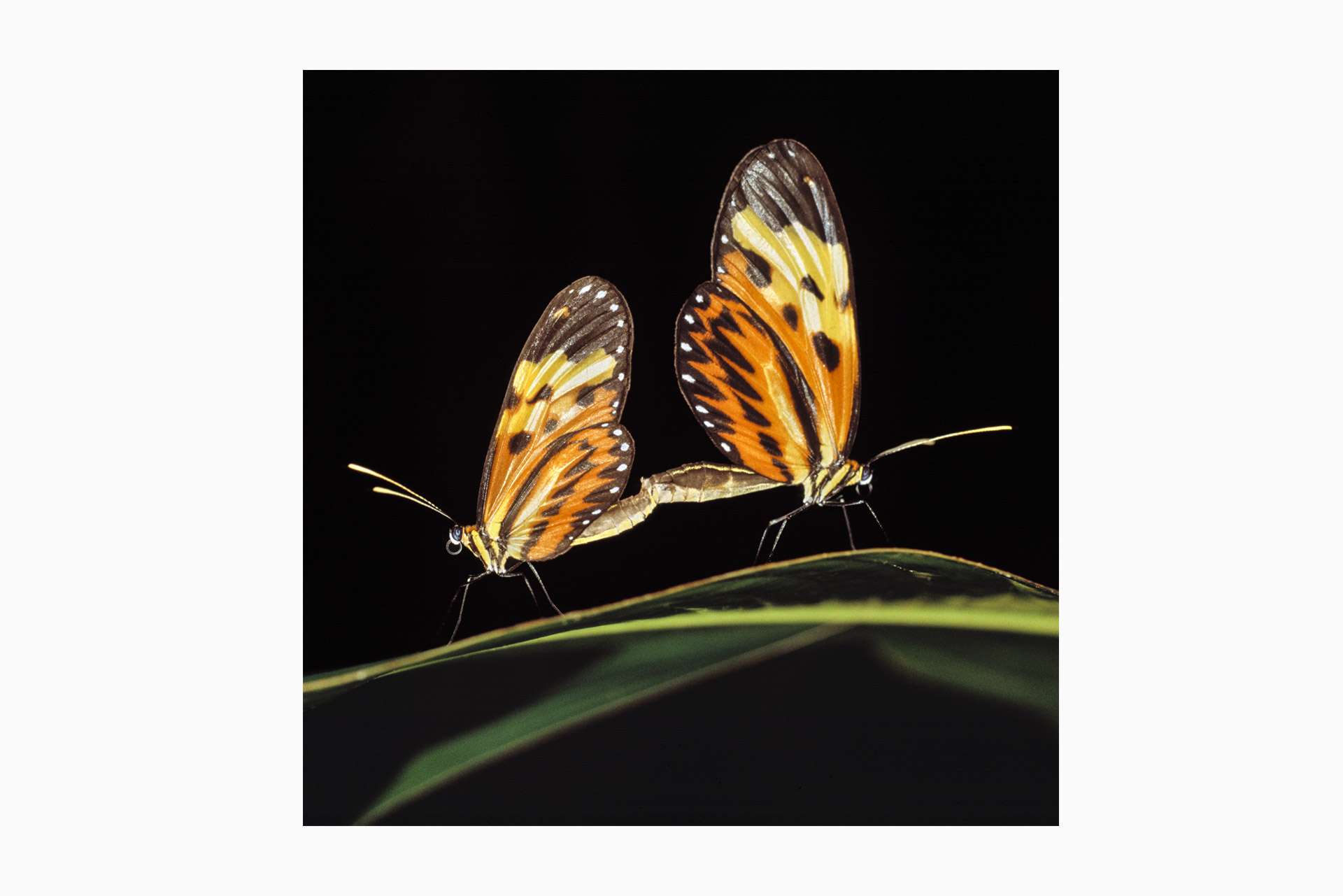 Fauna
Hypsiboas sp.
Greta oto
Tettigonidae sp.
Calumma parsonii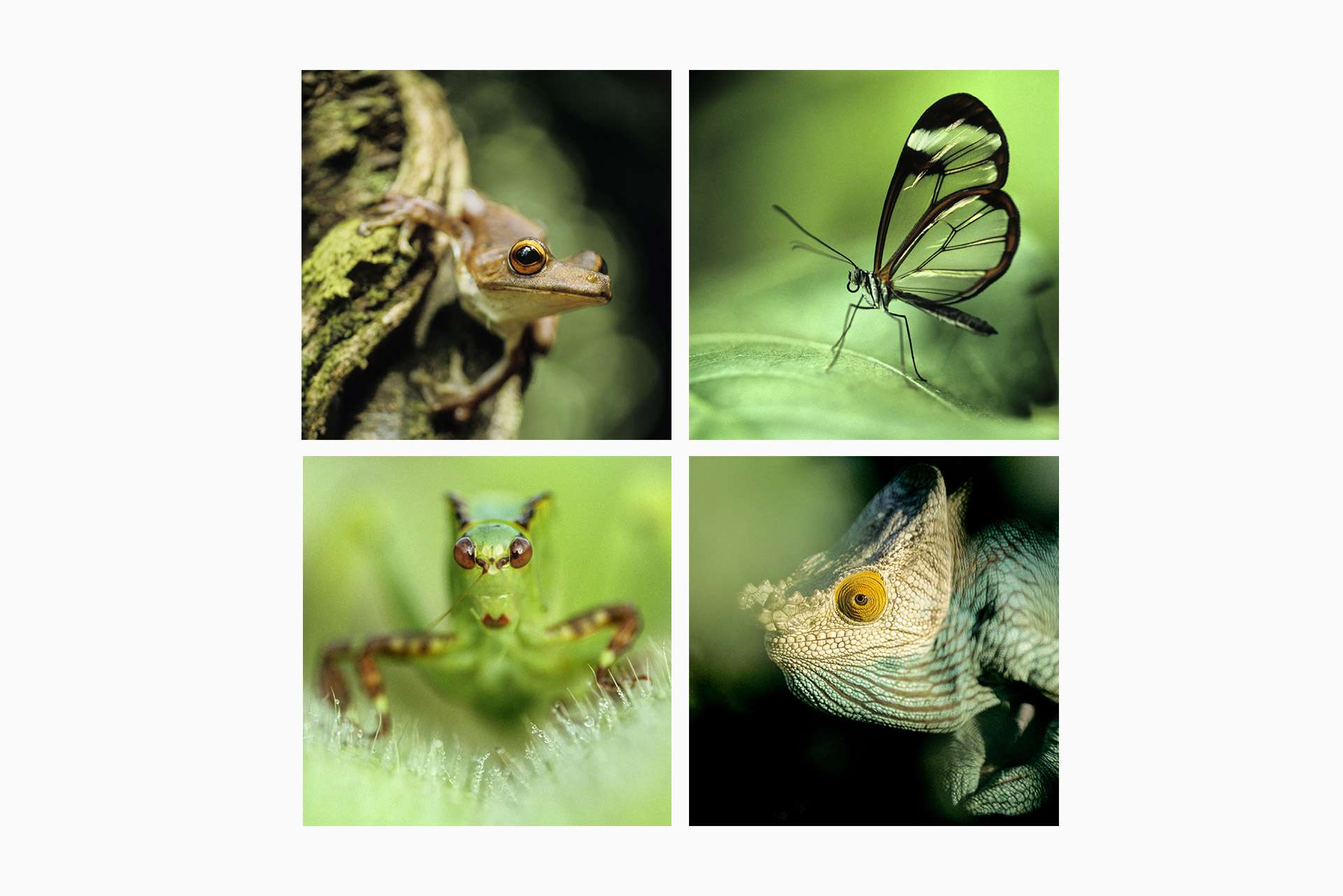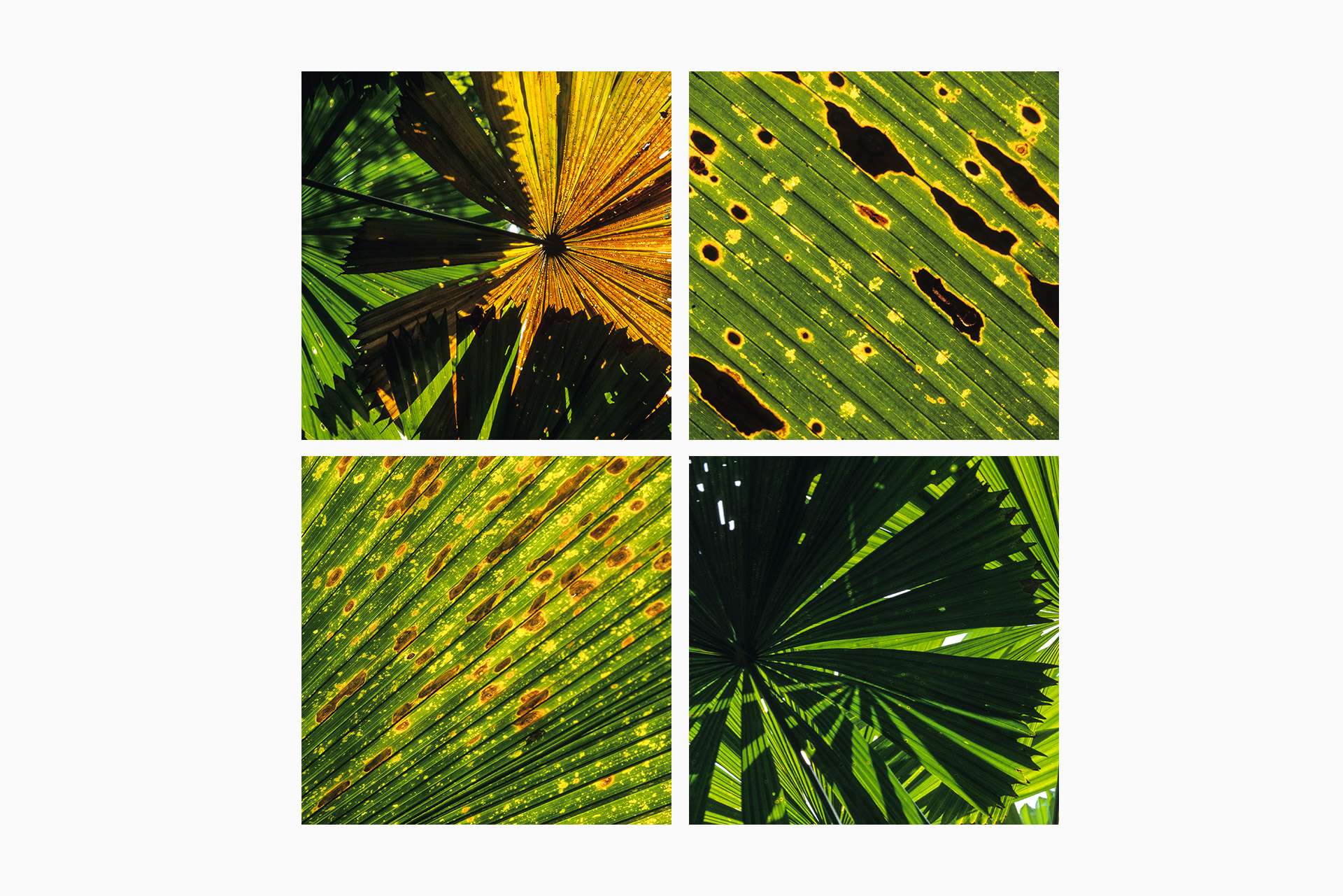 Green and black
poison dart frog
Dendrobates auratus
Costa Rica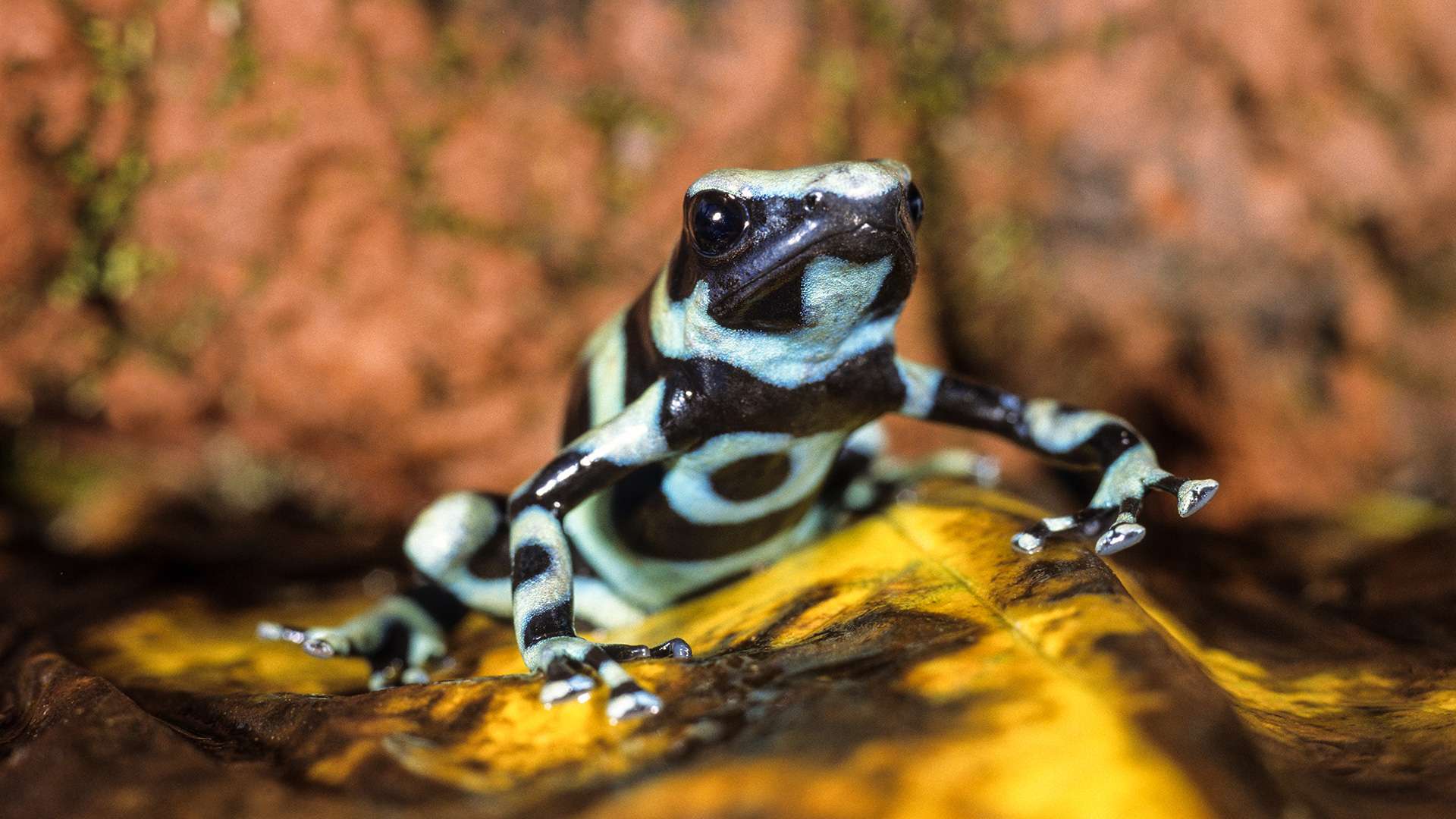 Proboscis monkey
Nasalis larvatus
Borneo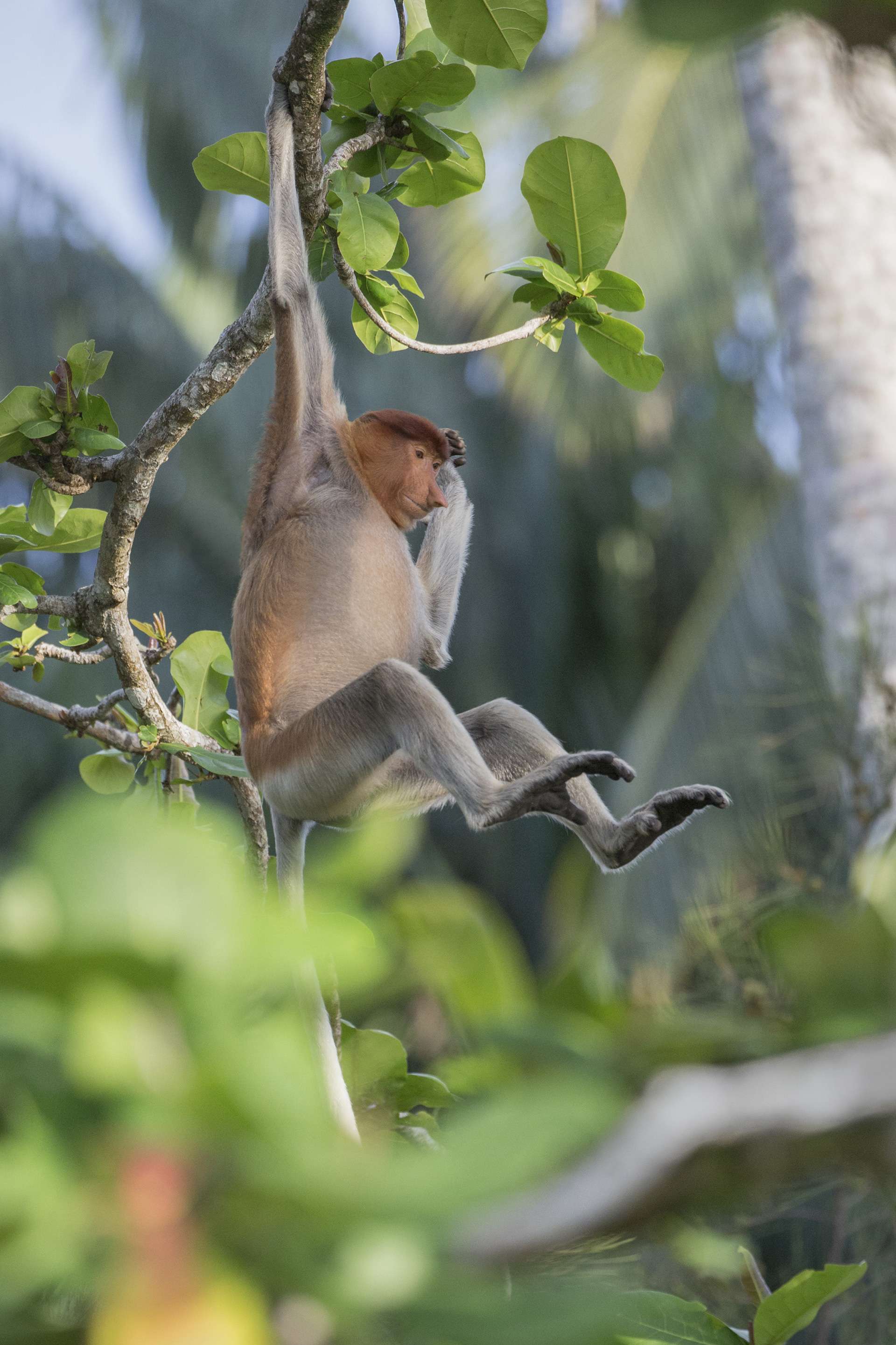 Spiny flower mantis
Pseudocreobotra sp.
Congo RDC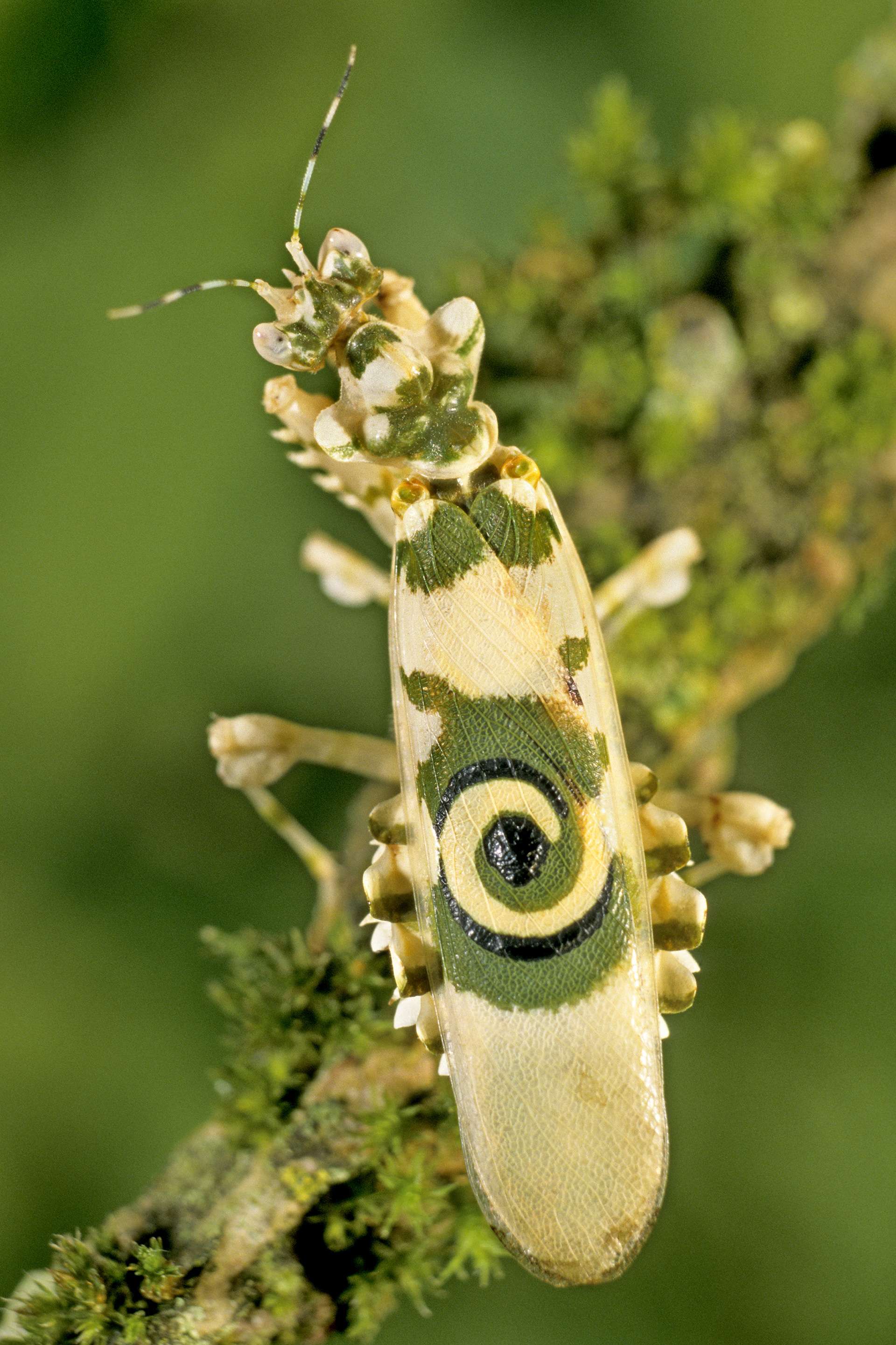 Eyelash viper
Bothriechis schlegeli
Costa Rica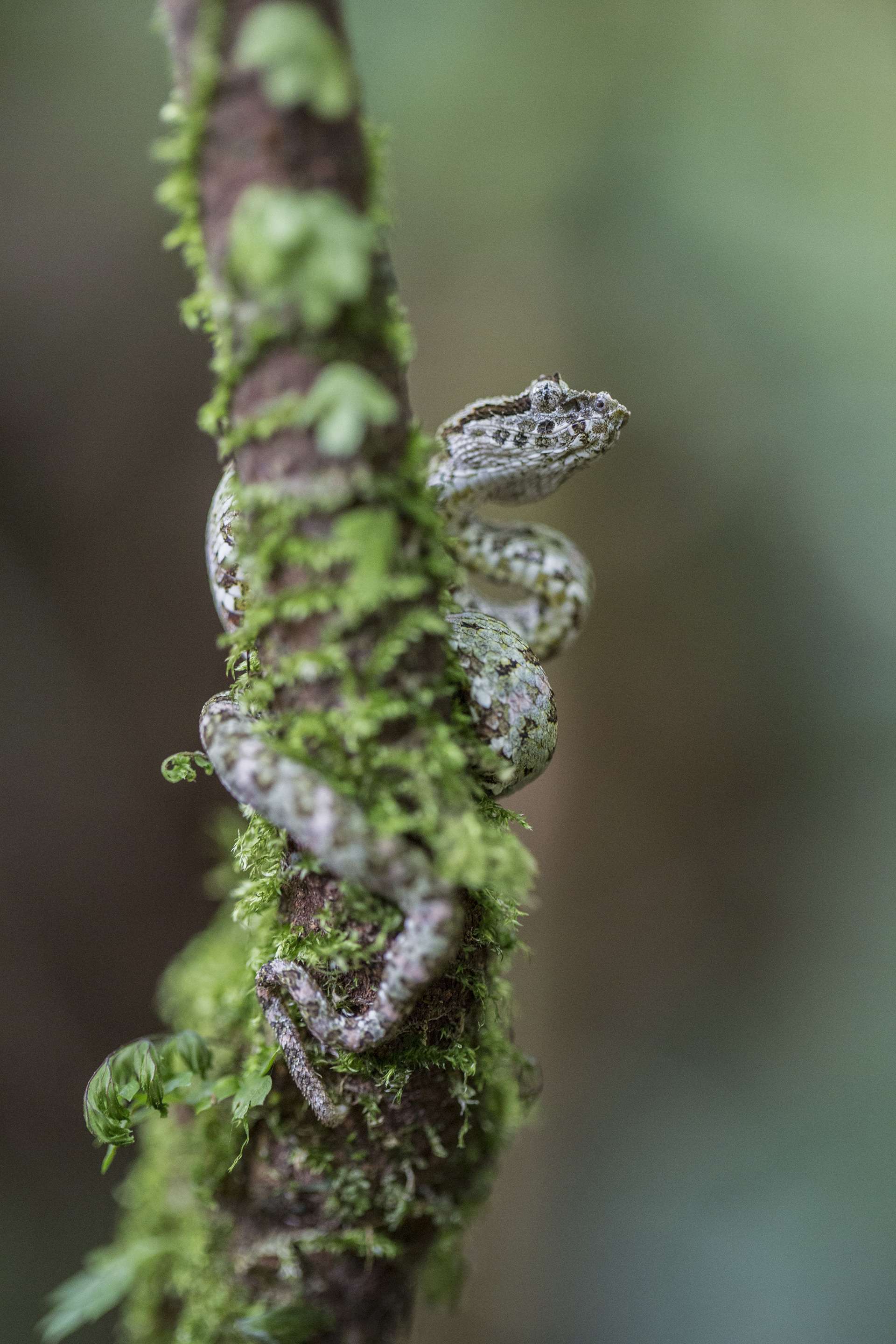 Leaf-nosed snake
Langaha sp.
Madagascar

Souimanga
Nectariniides sp.
Rwanda

Red-eyed tree frog
Agalychnis callidrias
Costa Rica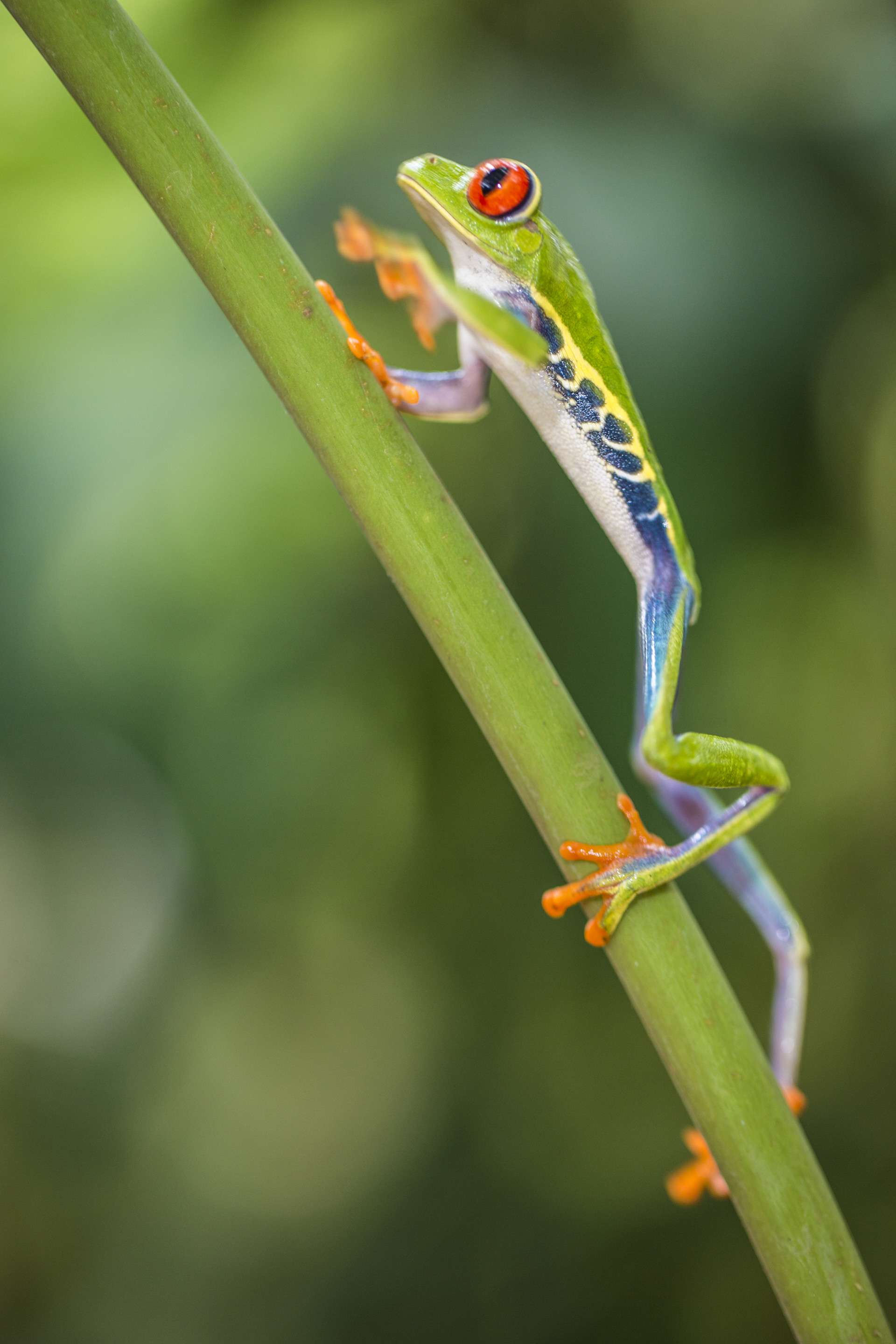 Red-eyed tree frog
Agalychnis callidrias
Costa Rica