Birds of the world
Photographs by Gilles Martin
Exhibition available for hire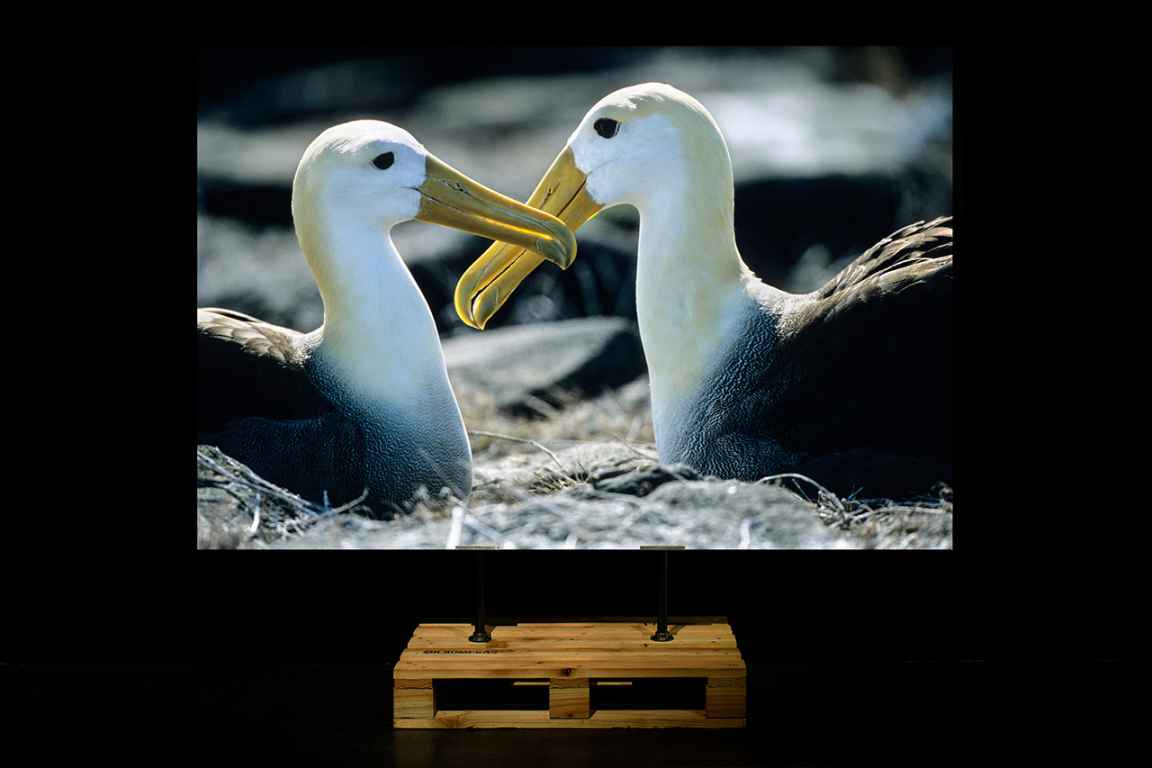 Professionals at your service…
Gilles Martin has over 30 years' experience in the field of producing, setting up, and hiring photographic exhibitions. His clients include the French Senate, the Museums of Natural History of Lille, Bordeaux, Tours, Nantes, and Bayonne, as well as the most prestigious international photography and nature festivals.
His network (graphic designers, editors, photo laboratories, and artisans) means that he can set up exhibitions for you on a turnkey basis.
Exhibition
Here is an exhibition that reads like a journey. It is an Alice in Wonderland, filled with representatives of the world's some 10,000 wonders. It explores all habitats, from high mountains to vast oceans, from the polar ice caps to the dense equatorial jungle. It is a voyage to the heart of the world of the birds that along the way acquaints us with some charismatic characters- some with beauty, others witht intriguing behavior, and still others with astonishing abilities.
This exhibition describle all this and more. It is a poem dedicated to the ineffable beauty of the winged kingdom, an ode to its wild riches and astonishing uniqueness, all seen through the eye of the photographer, who captures both intimate detail and the big picture.
Description of the exhibition
The exhibition consists of 60 colour photographs of bird species from the 6 continents.
51 photographs in landscape format and 9 photographs in portrait format.
Prints. Format 120 cm x 180 cm.
Lambda prints pasted on a 3-mm DIBOND® mounting, encapsulated and given an anti-UV varnish to stand up to adverse weather conditions and sunlight.
Self-standing structures are available. Please state when arranging hire.
Tailor-made presentation
An indoor or outdoor exhibition. Based on the space you have available, the exhibition can be presented with 12, 20, or 28 photographs.
Book
The exhibition presents the best images from the book "Les oiseaux du monde", which can be sold at the event.
Information
Please do not hesitate to contact us. A pamphlet is available that sets out all the technical details for setting up and transport, as well as the rates for hiring the exhibition. 
Phone : +33 (0) 2 47 66 98 57 − Email : contact@gilles-martin.com