Tropical forests
Photographs by Gilles Martin
Exhibition awaiting production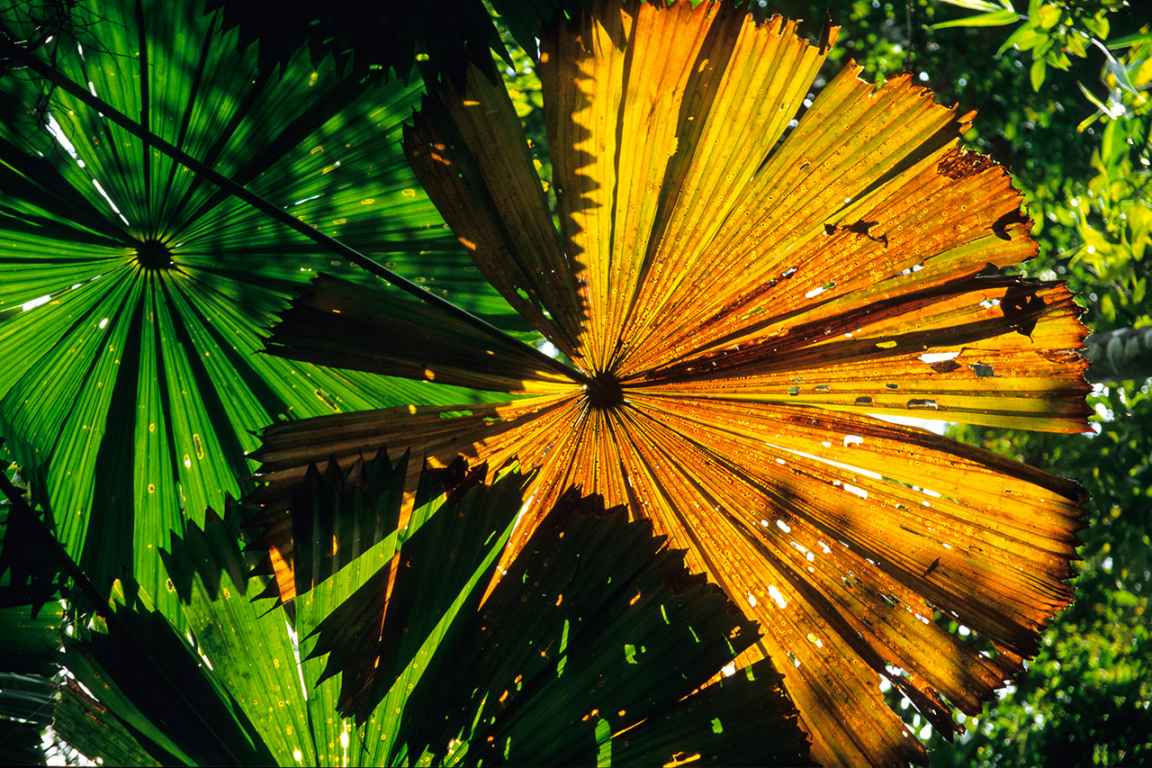 Professionals at your service…
Gilles Martin has over 30 years' experience in the field of producing, setting up, and hiring photographic exhibitions. His clients include the French Senate, the Museums of Natural History of Lille, Bordeaux, Tours, Nantes, and Bayonne, as well as the most prestigious international photography and nature festivals.
His network (graphic designers, editors, photo laboratories, and artisans) means that he can set up exhibitions for you on a turnkey basis.
Exhibition
It is the richest and most complex ecosystem on our planet. From ground to canopy, the tropical forest contains over half the world's biodiversity on less than 6% of the whole land mass. It is also one of the most endangered areas of the world, and there is a real danger that several species will become extinct in that verdant ocean before even being identified… That luxuriance is whittled away a little each day. The deforestation of tropical jewels destroys an area the size of Greece each year. In Indonesia, an area the size of a football field is destroyed every 10 seconds, with the spread of palm-oil plantations inexorably pushing back the last refuge of orangutans. In Central Africa, precious woods are over-exploited, often illegally. In Amazonia, soybean cultivation has become the leading cause of deforestation. Through the pictures that he has taken in Brazil, Peru, Venezuela, Surinam, French Guyana, Congo, Rwanda, Australia, Papua New Guinea, Costa Rica, and Borneo, Gilles Martin speaks out for creatures in danger: butterflies, toucans, parrots, birds-of-paradise, poison-dart frogs, chameleons, snakes, geckos, great apes, etc., in a hymn of colours taken from an exuberant nature.
Production
Very rich photographic material covering the ecosystem's biodiversity is available: birds, mammals, reptiles, amphibians, insects, arachnids, flora, landscapes, etc. A production in conjunction with a museum of natural history, a media library, a museum, a photography festival, or other structures can be considered for putting on the exhibition.
Information
Please do not hesitate to contact us. A pamphlet is available that sets out all the technical details for setting up and transport, as well as the rates for hiring the exhibition. 
Phone : +33 (0) 2 47 66 98 57 − Email : contact@gilles-martin.com