Macro­photography
Publisher : Abrams
Texts : Ronan Loaëc
Photographs : Gilles Martin
Drawings : Évelyne Boyard
Summary
Macrophotography : Learning From a Master is the one book that any photographer needs to become an expert in the art of photographing nature close-up. Here the reader is invited to explore magical miniature landscapes that are ordinarily overlooked. There is no better guide than renowned nature photographer Gilles martin to follow into the wilds of macrophotography.
As a technical manual, this volume is unequalled. Beginning with the essentials of equipment, lighting, and photographic techniques, Martin then applies his teachings to the « field » addressing various situations photographers may encounter in their travels, from the challenges of difficult terrain to adapting standard techniques to environmental conditions.
The more aesthetic concerns of color and composition are also addressed, and advanced techniques are clearly illustrated and diagrammed..
> Book dedication: please specify when ordering.
In the press …
"For this splendid work on macro photography, the photographer Gilles Martin teamed up with Ronan Loaëc. The formidable duo has left nothing to chance, since all aspects of photographing small subjects are exploited to the utmost. On the photo side of things, Gilles Martin offers very high-quality macro photography. A technical book that is particularly well illustrated."
Denis Boyard
Chasseur d'images
Features
Portrait format 25,5 × 29 cm.
Number of pages : 312 .
Hard-cover binding and colour jacket
330 colour photographs.
40 colour drawings and illustrations of : Évelyne Boyard.
Weight : 2,24 Kg.
Shipping and delivery costs
Delivery within 3 to 7 working days for mainland France.
Free delivery on orders over €120, mainland France.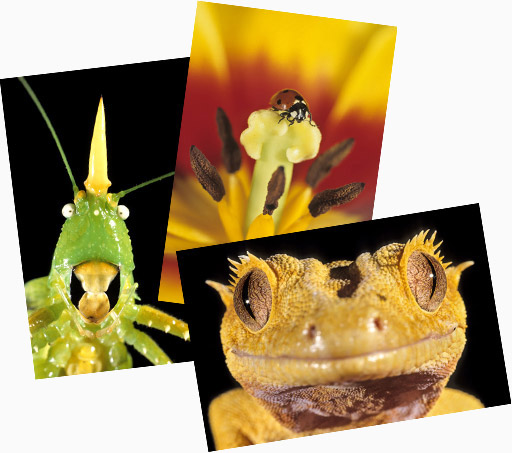 More…
Order a book and receive three free postcards from the MicroMégas collection.