Photographier la nature dans tous ses milieux
Publisher : Éditions de La Martinière
Texts : Denis Boyard
Photographs : Gilles Martin
Drawings : Évelyne Boyard
Summary
Capturing the excitement and awe of the natural world once meant long expeditions, costly, specialized equipment, and professional training. Thanks to such innovations in the last thirty years as affordable, high-quality telephoto lenses and improvement in color film, today's would-be nature photographers are separated from the professionals only by familiarity with the medium and experience in the field. Shaped by the expertise of renowned nature photographer Gilles martin, whose images have appeared in Life, National Geographic, and GEO, this exceptional book is an indispensable resource for amateurs and professionals alike. It is a step-by-step guide to becoming a master, affering the technical know-how one will need to achieve excellent results when venturing into the wild with a camera in hand.
> Book dedication: please specify when ordering.
In the press …
 "Material, shooting techniques, field advice, etc. – it's all there, all you have to do is do the same. That is where things go wrong: reading the book does not leave you untouched, and when you close it, you measure the entire difference that separates the straightforward photographer from the true specialist."
Guy-Michel Cogné
Chasseur d'images
Features
Portait format 25,5 × 29 cm.
Number of pages : 312.
Hard-cover binding and colour jacket.
300 colour photographs.
33 colour drawings and illustrations of : Évelyne Boyard.
Weight : 2,26 Kg.
Shipping and delivery costs
Delivery within 3 to 7 working days for mainland France.
Free delivery on orders over €120, mainland France.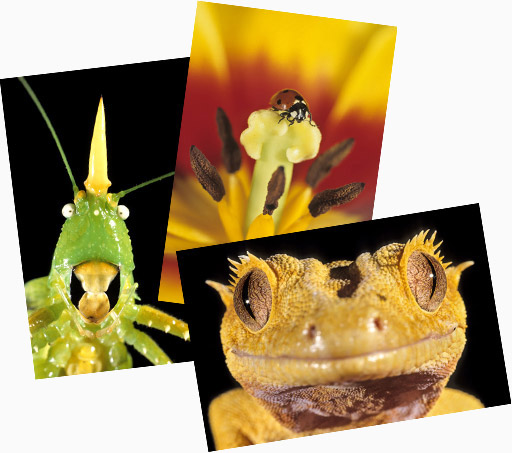 More…
Order a book and receive three free postcards from the MicroMégas collection.