Sold in sets of three high-tech microfibres
Gray peacock-pheasant - Hummingbird - Red-eyed tree frog
Color high-hech microfibres
Collection: Rainforest
Photographs by Gilles Martin
Microfibres format: 18,50 × 18,50 cm
High-Tech Microfibres
Takes care of sensitive surfaces: lenses, touch screens, computer screens, glasses, CD / DVD.
Captures dust, removes traces and fatty particles.
Washable at 30°C without softener.
Delivered in blister pack.
Printing
Four-colour obverse printing.
High-tech microfibres are printed and made in France.
Shipping and delivery costs
Delivery within 3 to 7 working days for mainland France.
Free delivery on orders over €120, mainland France.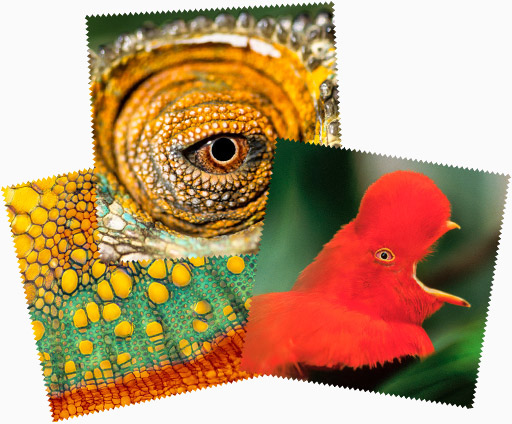 More…
For two or more Microfibre collections ordered, you receive one additional Microfibre free of charge.